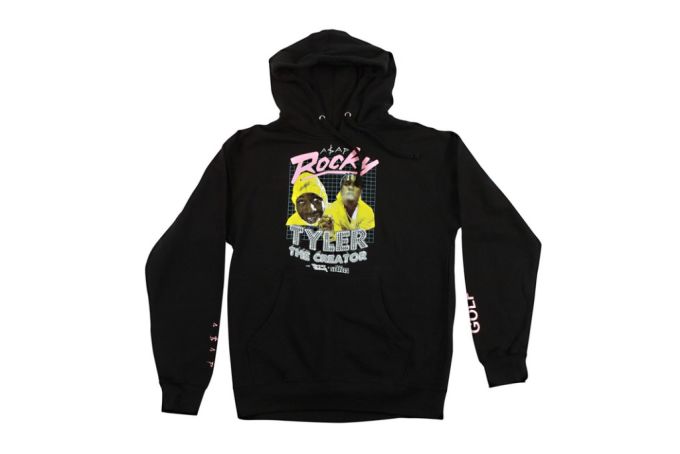 Last year, A$AP Rocky and Tyler, The Creator joined forced to hit the road for a nationwide tour. If you weren't lucky enough to catch a show, there's still a chance for you to cop some of the joint merch.
A selection of hoodies, short-sleeve tees, and long-sleeve tees are now available on Tyler's Golf Wang website. The pink, black, and white styles feature the "Rocky and Tyler Tour" logo, a distorted illustration of the two in a cloud of smoke, on the front and the list of cities they visited on the back.
You can shop the merch at Golf Wang's online shop now.