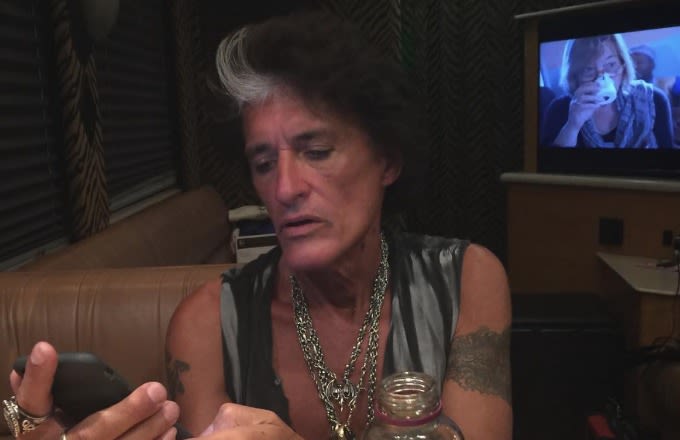 Some frightening news regarding Aerosmith guitarist Joe Perry on Sunday night, as it's being reported that he collapsed during a performance at Coney Island and was transported to the hospital by EMTs. Perry's current status is unclear, but according to Page Six, he lost consciousness and had to be revived on the scene, though they not he's been listed in stable condition at the hospital.
During the concert, which Perry was playing with Alice Cooper and Johnny Depp, the band announced that Perry hadn't been feeling well before the show, though it's unknown what led to the legendary guitarist to collapse. As of now, the band is scheduled to perform on Stephen Colbert's show tomorrow night, but it's unclear if that will still take place with Perry in the hospital.
Video from the performance soon hit social media after the incident and showed Perry stumbling offstage where he was then treated by medics and transported to the hospital. "If you notice one of our brothers is not onstage with us, he was very sick before show," Cooper told the crowd. Steven Tyler has yet to comment on Perry's condition and is reportedly currently in Canada for a show of hi own. You can watch footage of the show below, and we'll continue to update this story as more details are made available with Perry's condition.