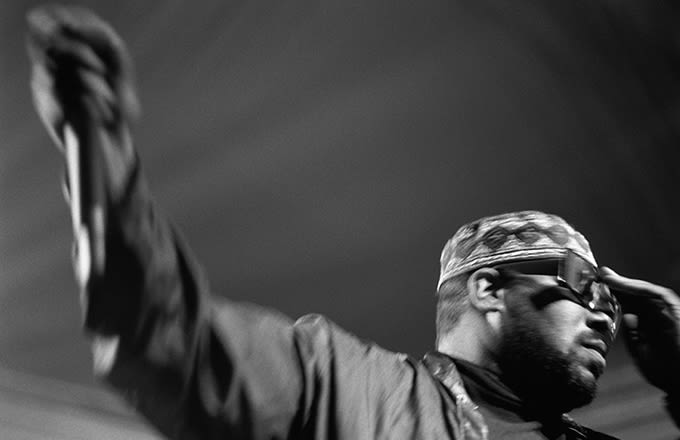 In a statement posted on the Universal Zulu Nation's UK website, the organization announced it is currently under new leadership. The Nations's focus will be "a significant restructure and will feature an in-depth re-assessment of how the organization will function to better serve our communities."
The statement, which is attributed to international and regional U.S. Zulu leaders, does not specifically cite its co-founder Afrika Bambaataa, who has been accused child molestation in 1980, as the cause for the massive changes. However, it does note that "ALL accused parties and those accused of covering up the current allegations of child molestation have been removed and have stepped down from their current positions."
In April, Ronald Savage, who is a former music industry executive and author, revealed to The New York Daily News he was sexually abused by Bambattaa when he was 15 years old. The hip-hop pioneer has responded to the allegations by personally denying everything, saying the accusations are "baseless" and "a cowardly attempt to tarnish my reputation and legacy in hip-hop at this time." Since then three more men have stepped forward accusing Bambattaa of sexual abuse. Bambattaa also denied those accusations during an interview on The Ed Lover Show.
The Nation's statement also says the organization couldn't condemn "one of our founders based on testimony through social media alone." At the same time, it also "cannot dismiss the comments of parties asserting they have been harmed. We have a duty to search for truth."
Throughout the statement, it stressed the need for rebuilding and change as it works towards "providing support for victims of abuse, rape and molestation and working more closely on other social issues existing in communities such as drug addiction, alcoholism and mental health."
Lastly, it offered an apology for their devoted followers.
We are saddened by current events. Not only because of the trial by social media of which we have been subjected to as an organization, but because until now the previous leaders and founders have been ineffective at being able to respond in a way which our members and associates deserve of us. Especially when our good work spreading the Zulu message has empowered communities worldwide. We would like to offer our sincere apologies for this.
You can read the entire statement here.