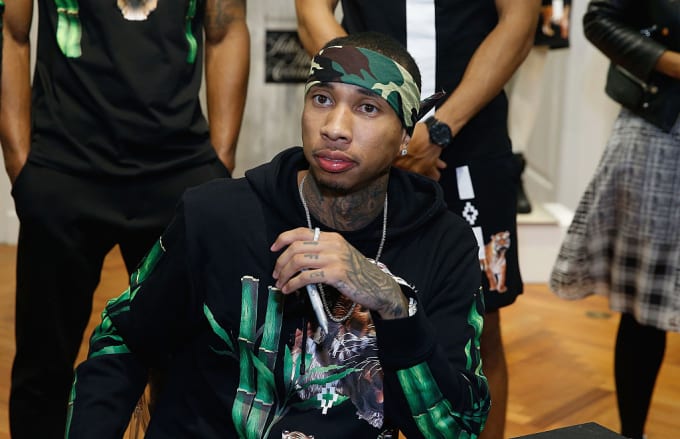 Tyga should start keeping up with his bills because his car collection is getting smaller and smaller.
Less than a week after the rapper's Ferrari was repossessed, news broke that he had also lost his 2014 Maybach 62 S Landaulet. TMZ reports that the $2.2 million vehicle reportedly broke down a few months ago and was eventually towed to a repair shop in Laguna Niguel. Tyga may have simply forgotten about the whip, as sources claim he had missed several payments while it was in the shop. This, of course, led the financing company to repossess it.
This is just another instance that has led people to question Tyga's financial stability. Earlier this year, the 26-year-old's former landlord slapped him with a lawsuit for allegedly failing to pay his monthly rent, as well as cover the cost of damages to the Malibu property; however, he settled with the landlord last month. 
Back in April, TMZ reported that Tyga was on the verge of having his Lamborghini repo'd, as he owed the car loan company over $350,000. A few months prior to that report, rumors began circulating that the Mercedes he gifted to Kylie Jenner was also in danger of being repossessed. And if that wasn't enough, Choice Motor Credit also claimed they had taken back Tyga's 2014 Bentley Mulsanne in February. Although they eventually sold it, the company claimed Tyga still owed over $91,000 as of April.