Amber Rose, who previously damn near broke the internet with a particularly perplexing selfie, has come to Kim Kardashian's defense once again following the ridiculous controversy surrounding her recent 'crammed nude. Though Kim already addressed her detractors in a Pablo-esque tweetstorm and a powerful essay on empowerment, Pink took additional issue with that approach on Tuesday. Rose wasn't feeling it and, thankfully, voiced her thoughts: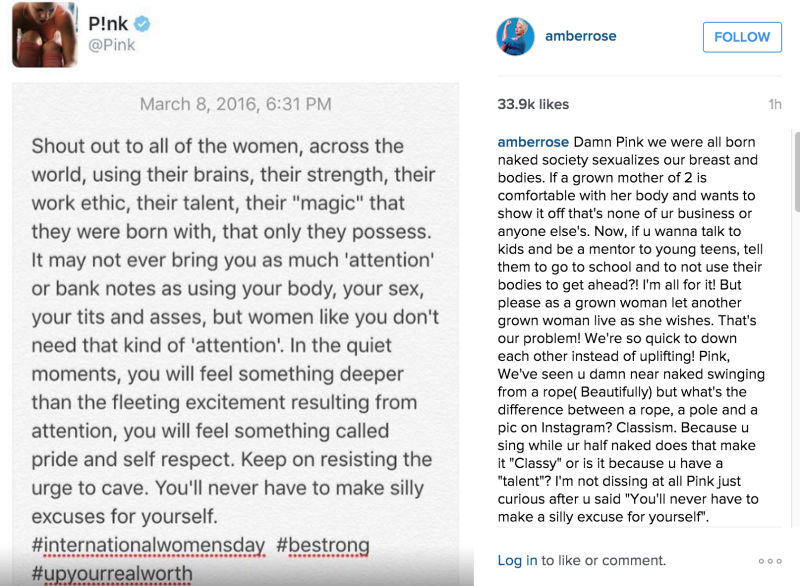 In a separate post penned directly to Kim, Amber Rose asked the pop culture icon to continue making a difference using her massive media platform. "Live it Kim!" Rose wrote on Wednesday. "Make a difference and speak on it! Not only when it's convenient for u but when u can help others."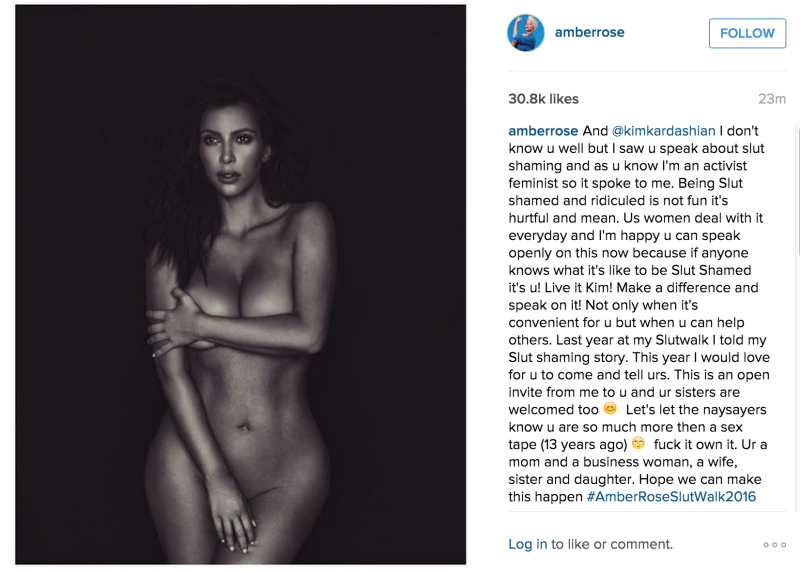 Rose also invited Kim—and the entire Kardashian fam—to this year's Slut Walk event. Last year's walk, which served as the inaugural edition of what Rose hopes to continue doing for many years, inspired a tremendous crowd of activists to speak their truth against a world designed to ignore them.