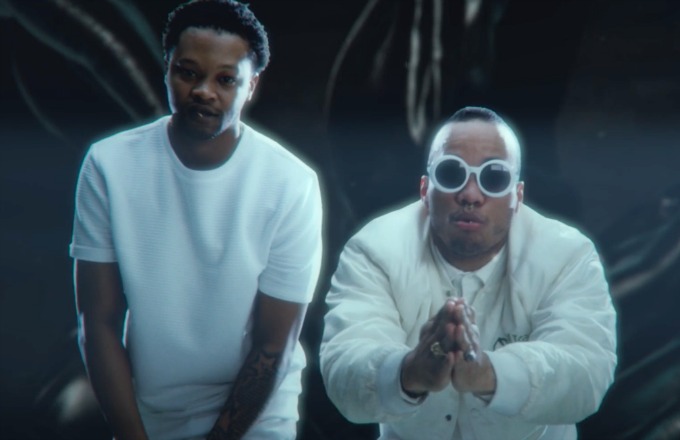 Now that Anderson .Paak's album Malibu has been out for a couple of months, it's starting to become clear just how big the project has been for the California rapper. Not only did it earn rave reviews, but it helped nab him a spot on Dr. Dre's Aftermath label and land a solid performance slot at Coachella this year. Not content to sit on his success, .Paak returned today with a new set of visuals from the album.
The video combines three songs, "The Season," "Carry Me," and "The Waters," into one continuous narrative. Featuring a distinctive, cut-out art style, the video finds .Paak as a struggling farmer, a frustrated sanitation worker, a potential religious convert, and more. Donald Trump even pops up as a monster made of garbage and car parts. The whole thing is pretty abstract, but it's also great to watch, largely due to the abstract visuals. Of course, .Paak's solid work from Malibu doesn't hurt things either.
You can check out .Paak's video for "The Season/Carry Me/The Waters" above, and revisit his Malibu album here.