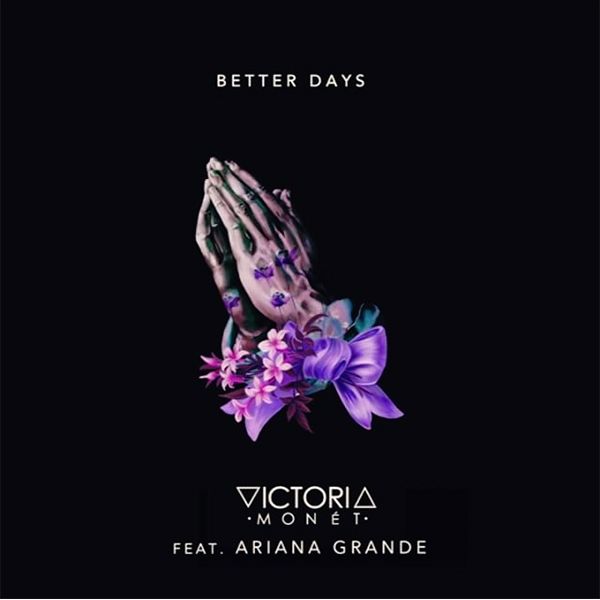 Following the tragic deaths of Alton Sterling and Philando Castile—two black men who were fatally shot by police officers this week—many artists have stepped forward to express their heartbreak, anger, and disbelief. On Saturday, singer Victoria Monét released a new song in response to the recent violence, and she enlisted Ariana Grande to assist her on the track. It's called "Better Days."
"So how we gonna stop the violence, stop the hurting? / Stop the hatred, stop the murder," Grande sings. "We're all human, that's for certain / Come together, we deserve it / What kind of life will our babies have if we don't change up and make it last? / It starts right here, starts right now."
Monét shared a snippet of the song on Instagram, and included a personal note in the caption.
"I'm heartbroken by all of the recent tragedies the came as a result of hatred, racism and injustice. I'm also sad at how numb some of us are to it, because it is far too common! This is not a video game or a movie you're witnessing on your screens! This is our unfortunate REALITY!" she wrote. "When I think about how I feel, the word confused comes to mind…So today we just want to try and help in one of the ways we know how!"
Grande echoed Monét's sentiment through her own Instagram post, in which she called for love and peace. She also sent her condolences to Sterling and Castile's families, as well as the families of officers Brent Thompson, Patrick Zamarripa, Michael Krol, Michael Smith, and Lorne Ahrens, who were killed during an anti-police brutality demonstration in Dallas​ on Thursday.
You can listen to "Better Days" below.