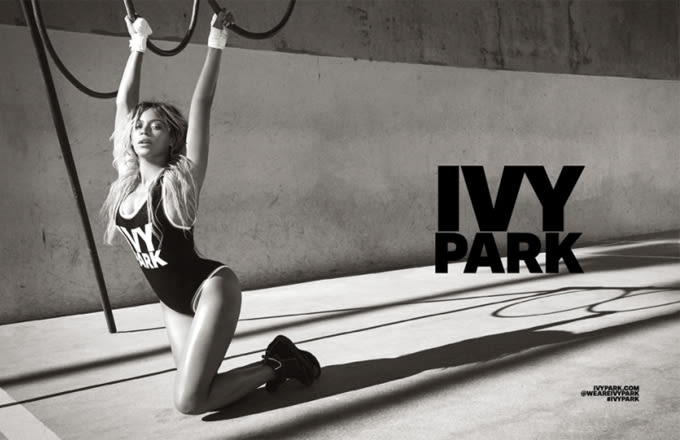 Last week, Beyoncé debuted her activewear brand Ivy Park with a promo video and a new website. On what may have as well been Bey Day, Elle also revealed the cover of its May 2016 issue, featuring none other than the Queen. Ditto Elle UK.
In the new cover story for the US edition, which Elle previewed today, Beyoncé talks about the inspiration for her new fashion line and the importance of self-love and women uniting together. "It's really the essence: to celebrate every woman and the body she's in while always striving to be better," she said. "I called it Ivy Park because a park is our commonality. We can all go there; we're all welcomed. It's anywhere we create for ourselves. For me, it's the place that my drive comes from. I think we all have that place we go to when we need to fight through something, set our goals and accomplish them."
Beyoncé, who's always championed natural beauty (remember when she flipped after finding out H&M Photoshopped her ads?), added that what she's trying to push here is purpose, not perfection. "We have to care about our bodies and what we put in them," she told Elle. "Women have to take the time to focus on our mental health—take time for self, for the spiritual, without feeling guilty or selfish. The world will see you the way you see you, and treat you the way you treat yourself."
Ivy Park will be available on April 14.