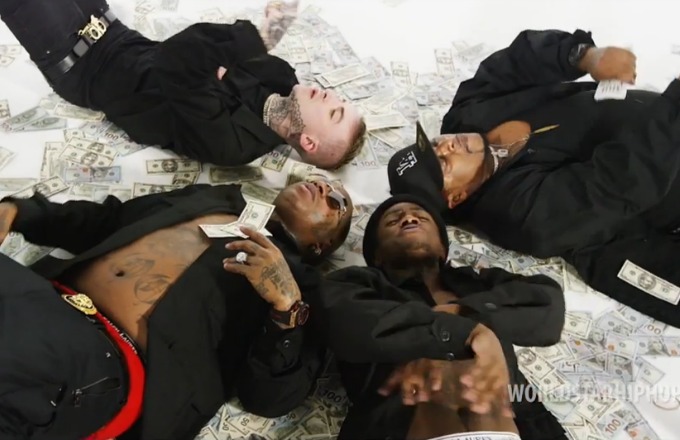 It's not quite the diss track that it was rumored to be, but "Fuk Em" certainly shows that Birdman is tired of the haters. Things have been a little rough for the Cash Money boss ever since his meme-inducing interview with The Breakfast Club last week—seriously though, are y'all finished or y'all done?—and Baby isn't here for it. He recruits Neno Calvin and Hot Boy for the track, which finds him firing off shots at his detractors.
Amidst piles and stacks of $100 bills, Birdman lays down a verse about his material possessions. After verses from Neno Calvin and Hot Boy, he returns with a lengthy lecture about his life accomplishments. "It's just this simple boy… Who put this shit together, nigga? Me, that's who. Who took nothing and turned it into something that started with nothing? Me, that's who. Who made niggas millionaires and they ain't had nothing before I met 'em and then I made 'em into something, nigga? Me, that's who. Who went to the penitentiary, caught 5 and had 15 and came out with 10 on paper, nigga? Me, that's who." He goes on like this for quite a while, but it looks like Baby won't stop until y'all start to put some respek on his name.
Birdman has several projects on the way, including a new Rich Gang​ album, a project with Jacquees, and a solo album titled Ms. Gladys, but it's not clear whether or not this will end up on any of those. You can check out the "Fuk Em" video above.