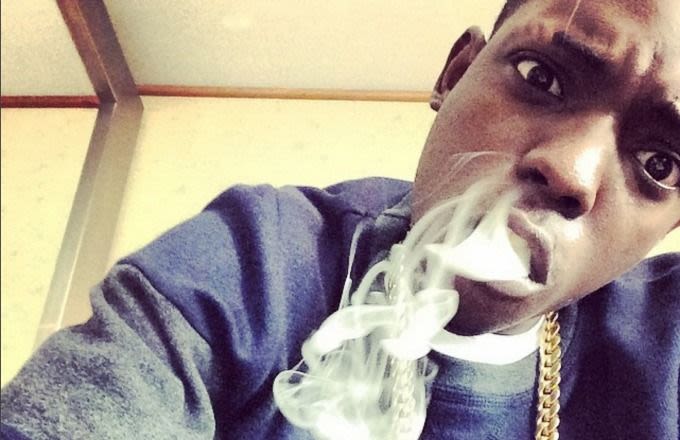 While Bobby Shmurda continues to prepare behind bars for his long-awaited trial on drug and weapons charges set to take place in New York next month, he's also reportedly fired the first shot of another, brewing courtroom battle. According to the New York Daily News, the "Shmoney Dance" rapper has filed a suit against the NYPD for false imprisonment related to the incident that led to his arrest almost two years ago.
According to the freshly filed Federal lawsuit, just before Shmurda's arrest on June 3, 2014 while at his friend's house in Brooklyn, the police showed up and, "When one of the occupants opened the door a slight bit to see who was there, Officer Douglas Corso and other police officers kicked in the door and illegally entered the residence without a search warrant."
In the report from the Daily News, Shmurda has claimed that, "While the cops were allegedly ransacking the apartment, they taunted him by 'chanting the lyrics to his chart-topping songs.'" The police allege that Shmurda attempted to conceal a weapon between the cushions of a couch during their search of the residence where they also found drug paraphernalia, which led them to taking him into custody. Shmurda has claimed that neither the weapon, nor the paraphernalia were his.