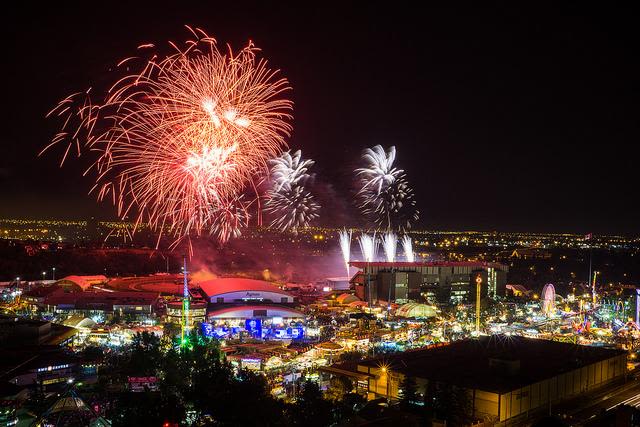 The Stampede is peak Western Canada. The Calgary Stampede has been a major pillar of Western Canadian culture since 1912. Today, the festival attracts over one million people annually, all eager to experience one of the world's largest rodeos, a music festival, a massive midway, stage shows, and so much more.
Country music is a big part of the Calgary Stampede's programming, but it's not all ten gallon hats and songs about trucks. If you're visiting the Stampede this year, you'll see hip-hop (Classified), pop-punk (Simple Plan), pop (Walk Off The Earth), and rock (The Sheepdogs), in addition to big name country stars like Lady Antebellum and Zac Brown Band.
Without further delay, we present the music fan's guide to the Calgary Stampede. Here are five acts that you you should check out while kickin' it in Calgary.
The Calgary Stampede is July 8th-17th in Calgary, Alberta. You can buy tickets to concerts here.