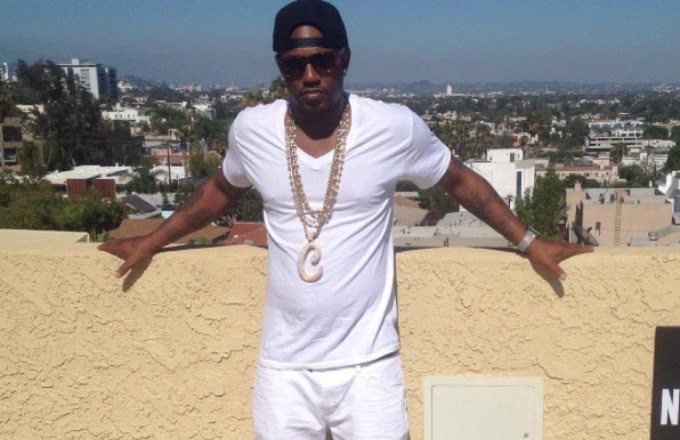 Cam'ron stepped into the Reddit arena earlier today for an AMA session, and he didn't disappoint with the quotables. The most notable moment came when someone asked him about that infamous picture with Dame Dash and Monica Lewinsky. "How did you, Dame, and Monica Lewinsky end up in the same room?" asked Reddit user murdahmamurdah. Cam's response? "I don't get my dick sucked and tell." The trio appeared together at the grand opening of NYC nightclub Flow back in 2002.
Cam also fielded a number of other questions during the AMA. He touched on his famous "You mad" appearance on Bill O'Reilly's The O'Reilly Factor, saying that O'Reilly didn't talk to him during the commercial breaks but that he "don't give a fuck." He also said that he would compare his game to that of Michael Jordan in 1993, and confirmed that the voicemails featured on his 2004 album Purple Haze were in fact real.
Of course, Cam couldn't get through a whole AMA without a few jokes. When asked what he would choose if he could domesticate one aquatic animal, he replied "I'm not into beastiality." A fan who wanted to know about his experience linking with Kanye on "Down and Out" mentioned that he had once taken a picture with Cam while working at 5 Guys. Instead of answering his question, Cam decided to clown on him instead, replying "I think it was very unprofessional of you to be takin pictures While i was tryna get a burger. I think i did enough for you already."
Naturally, Twitter went off about some of his responses.
Cam also dropped his new song "Oh Yeah" f/ Juelz Santana earlier today. You can check out his AMA in its entirety here.