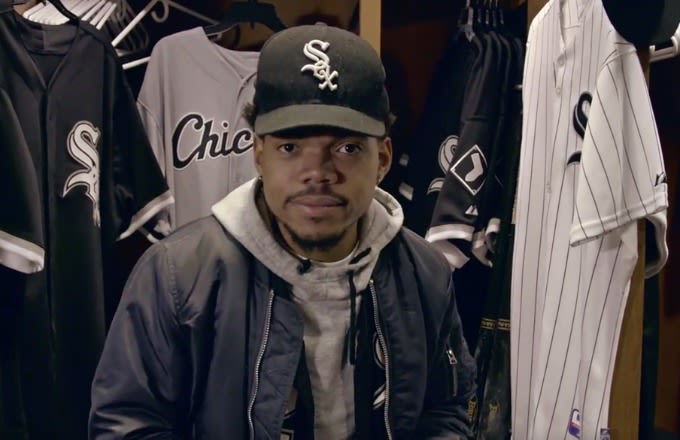 In honor of the Chicago White Sox' giant new video board at U.S. Cellular Field, the team recruited the Windy City's own Chance the Rapper to narrate their new team video. "There's only black and white," he says. "From High Park to Park Ridge, we wear our hearts on our pinstripe jerseys." He doesn't physically appear in the clip, but you can definitely tell it's him from his distinctive voice.
As if that wasn't cool enough, the team also put Chance in charge of designing the team's new hat. The new designs, made in partnership with New Era, are very reminiscent of the hats he sold on his recent Family Matters Tour. They'll be available April 8. You can check out the design below, and also watch the humorous commercial he made to promote them.
Chance has been making big moves recently. In addition to the White Sox hat partnership, he's going to be throwing out the first pitch at their home opener April 8, the same day his hats are available. The Chicago rapper is also rumored to be dropping his third solo mixtape sometime this month. Keep an eye out for more news from Chance coming soon.