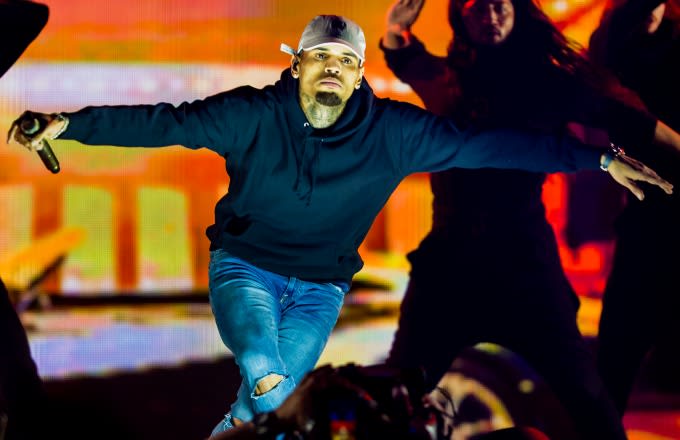 Just after 2 a.m. on Wednesday, Chris Brown's longtime lawyer Mark Geragos used Twitter to respond to allegations made against his client by a woman named Baylee Curran who accused the singer of pointing a gun at her at his home early Tuesday morning. Geragos called the accusations "demonstrably false":
Geragos spoke with the Los Angeles Times on Wednesday and provided further comment on the accusations made against Brown. He revealed that Brown "cooperated fully" with police after he was taken into custody on Tuesday afternoon, and he also reemphasized that he believes Curran's account of what happened on Tuesday morning is not true. According to Geragos, Brown did not point a gun at Curran's head as she claimed when she spoke with police.
"It has become apparent that the allegations are not just false but fabricated," Geragos said during an interview with the Times. He also told the Times that the LAPD did not find any firearms inside of Brown's house when they searched it on Tuesday and noted that the jewelry that Curran mentioned in her account of the events that transpired on Tuesday morning was not found either.
The Times is reporting that police have recovered video footage captured by Brown's home security system at the time of the alleged incident, but they have not yet revealed what is shown on the footage. Brown was charged with suspicion of assault with a deadly weapon on Tuesday and was released from police custody after posting $250,000 bail.