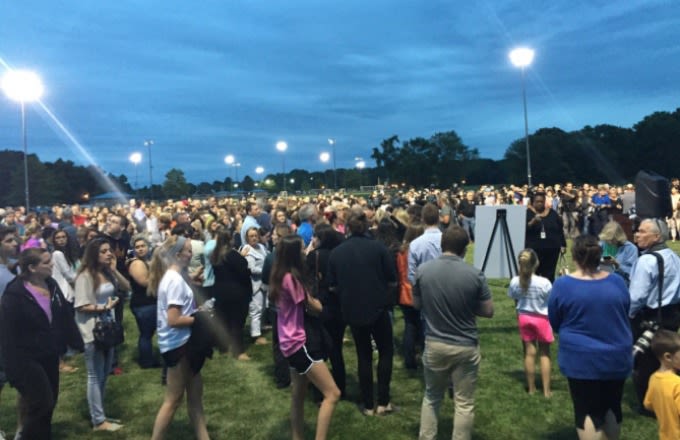 Family, friends, and fans of Christina Grimmie gathered together Monday night in Evesham, N.J. to mourn and honor the late singer's life. Speakers included Evesham's mayor, several of her close friends, and her brother Marcus. According to a report from E! News, Marcus gave a passionate speech about his sister's legacy. "She loved this town, she loved this state, she loved singing, she loved the Lord and she loved me and she was my baby sister," he said.
He also noted the second tragedy in Orlando that happened just a day later. "About four miles away from where we were staying, there was a huge tragedy to Orlando, to the LGBT community and to the whole world. I mean, 50 people dead, who knows who is injured. I have no words. All of those people that died and are suffering."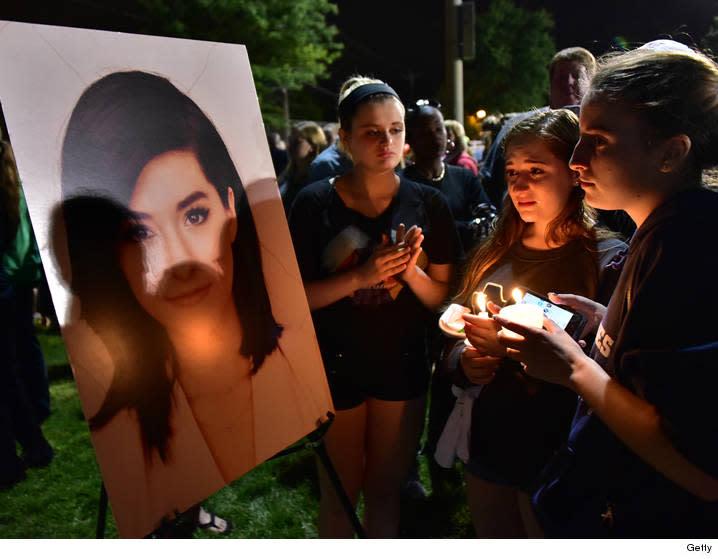 In addition to Marcus, Evesham Mayor Randy Brown spoke about Christina. "Your heart can be empty because you can't see her or you can be full because of the love you shared. You can remember only that she's gone or you can cherish her memory and let it live on. You can cry and close your mind, be empty and turn your back, or you can do what she would want smile and open your eyes smile love and go on."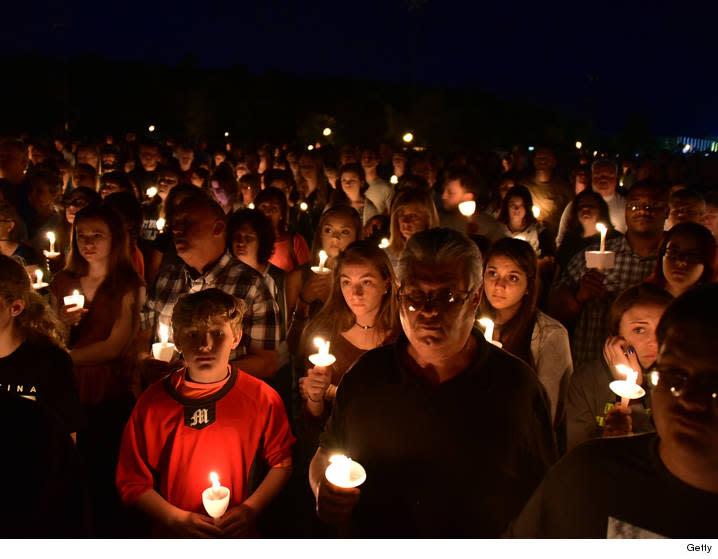 Christina Grimmie was tragically shot and killed in Orlando this weekend while signing autographs after a concert. The shooter, 27-year old Kevin James Lobil, then turned the gun on himself. Many of her friends in the music industry, including Adam Levine and Selena Gomez, have raised or donated money to support her family, while others have spoken out against the tragedy. Last night, Justin Bieber fought back tears during a tribute performance in her honor.