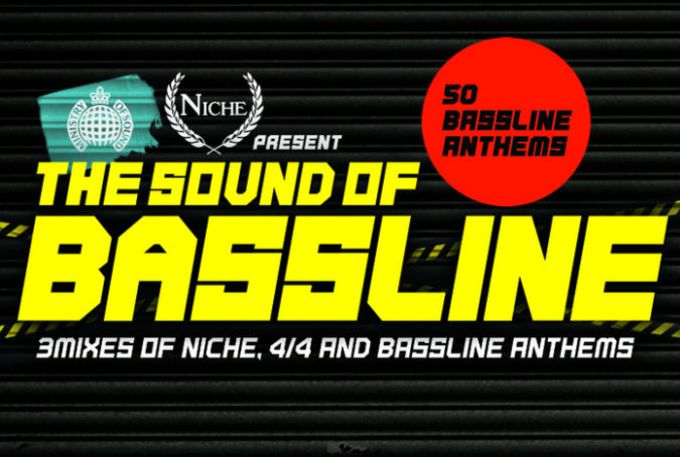 "Can't wait til Drake discovers bassline you know," tweeted DJ Shandy in response to the rapper's recent sampling of Crazy Cousinz and Kyla's UK funky classic, "Do You Mind". All jokes aside, though, maybe that wouldn't be such a bad idea? In a matter of 24 hours, Drizzy's "One Dance" spun the internet into a frenzy with globally-read platforms trying their damned hardest to describe this "post-millennial​, future club music", not knowing the joint came out in 2008 and was part of a short-lived movement that had some life in it yet. And a similar story goes for bassline, the womp-womp, analog synth-loaded speed garage spin-off that was given wings in the North of England in the early noughties by the likes of Jamie Duggan, Shaun Banger Scott, Nev Wright, et al.
While grime was taking baby steps in and around east London, bassline—or bassline house, 4×4, Niche (after the club)—was finding its bearings in cities like Sheffield, Leeds, Huddersfield, and later Manchester, Birmingham and Leicester. Having moved from London to Northampton in my teens, I was exposed to the genre a lot earlier than most Londoners. Saturday nights at Niche—the scene's leading nightclub—became the norm for me and the crew. What looked like wrestling cages greeted you at the door of the infamous Sheffield venue, with buzzing ravers cutting the craziest shapes to a sound that—much like grime—you had to experience in real life. It was paramount.
But—again, much like grime—the ~culture~ of bassline didn't come without its hiccups. Club closures, gang/police warfare and politics between DJs and MCs (the former not wanting the latter to touch mic on sets) caused this once-healthy scene to seemingly dissolve right before our eyes, leaving the fans in limbo and giving the music-makers no option but to move on. Most of the DJs and producers took on new aliases in the jackin' and deep house scenes, while nearly all of the emcees reverted back to their first love of grime. Until today, other than DJ Q—whose above mix you're currently skanking out heavy to—no one's spoken out as to why the bassline scene folded like it did. Some blame it on the police. Some blame it on the "dodgy crowd" that brought the police. Some blame the MCs for "making the scene like grime", while, like myself, most of us are still completely baffled.
T2's No. 2 hit, 2007's "Heartbroken", is still revered and has almost become a national treasure, and with The Bassline Festival in Manchester holding regular events, the question now is: after an attempt in 2014, could a real bassline revival be on the cards this time? The producers speak out…