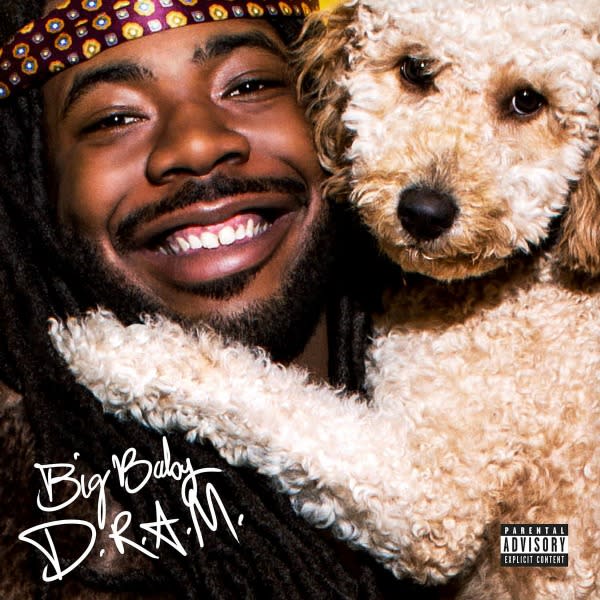 D.R.A.M. had a huge year with the runaway success of "Broccoli" feat. Lil Yachty. He's since followed that up with two more hot records, "Cash Machine" and "Cute." Now, he's finally revealed the title, release date, and cover art for his debut album. Titled Big Baby D.R.A.M., the album is due out on Oct. 21.
The cover art features D.R.A.M.'s golden doodle, which he recently brought out on stage during his performance at the BET Hip-Hop Awards.
"Broccoli" will be featured on the album. The song has been a huge hit for D.R.A.M., topping the Billboard Rap charts and going as high as No. 8 on the Billboard Hot 100. You can also catch D.R.A.M. and Lil Yachty making their late-night debut on Conan on Oct. 25.
Big Baby D.R.A.M. follows a number of EP releases from D.R.A.M. He dropped his Gahdamn! EP in Oct. 2015, and originally got on a lot of people's radars with his #1 EpicEP, which featured his song "Cha Cha." The track was later embroiled in controversy due to its similarity to Drake's smash hit "Hotline Bling." D.R.A.M. even said that he felt he had gotten "jacked" for his record.
Now, D.R.A.M. is getting ready to make a big statement with his debut solo album Big Baby D.R.A.M., and fans are sure to be excited.