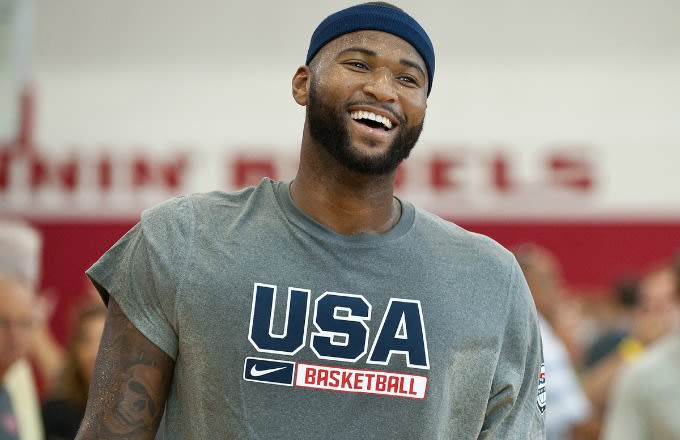 Even if you weren't born yet back in the 1960s when The Beatles were taking over the world, there's a good chance that you're at least a little bit familiar with the band. They are, after all, one of the biggest bands of all time, and band member Paul McCartney has remained relevant in recent years by working with artists like Rihanna and Kanye West.
Someone is going to have to fill DeMarcus Cousins in on who this Paul McCartney guy is, though. Last week, McCartney helped open the Kings' new Golden 1 Center by putting on the very first concert inside of the arena, and after the Kings played a preseason game against Maccabi Haifa at the Golden 1 Center on Monday night, Cousins was asked whether or not he had attended the concert. Not surprisingly, he said that he skipped it, but he also took things a step further by telling reporters that he doesn't even know who McCartney is. No, really:
Maybe we shouldn't be too surprised by this. Cousins is only 26 and was born 20 years after The Beatles put out their last project. But as we mentioned, McCartney has kept his name out there in the news in recent years by working with a handful of artists that Cousins most likely does know, so it seems crazy to think that he hasn't, at the very least, stumbled upon McCartney's name at some point.
Anyway, despite Cousins not knowing McCartney, McCartney's show went on last week and the Kings also seemed right at home inside of the Golden 1 Center on Monday. You can read more about the new arena here: