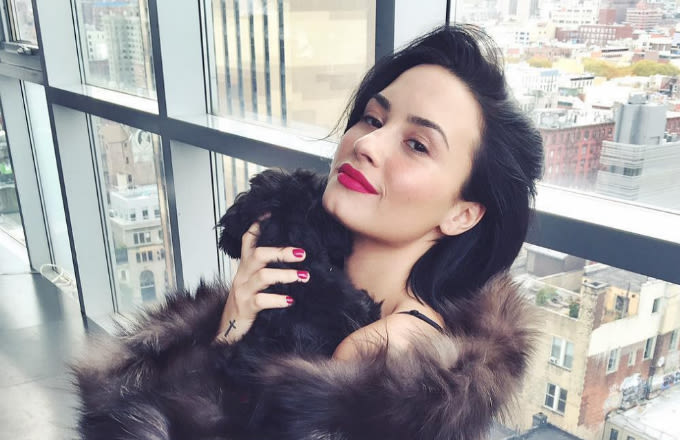 Demi Lovato is taking direct aim at her critics after trading some apparent shade with Nicki Minaj on Tuesday. The controversy seems to have kicked off with Minaj's failure to tag Lovato in a photo they took together alongside designer Jeremy Scott at Monday's Met Gala, with Lovato hitting Instagram and Snapchat to reveal her frustrations.
Lovato set that drama aside early Thursday morning to address the reaction her rift with Minaj received. During a Twitter rant, she told people not to assume anything about her life and brought up her bipolar disorder.
Lovato then ripped trolls who have apparently been harassing her in light of the Minaj controversy. She asked them to imagine how embarrassing it would be to explain to their future children that they were, in fact, trolls.
To close out her tweetstorm, Lovato then praised the value of just being honest with one's audience.
At the time of publication, these trolls haven't directly responded to Lovato's request to, you know, just stop trolling.