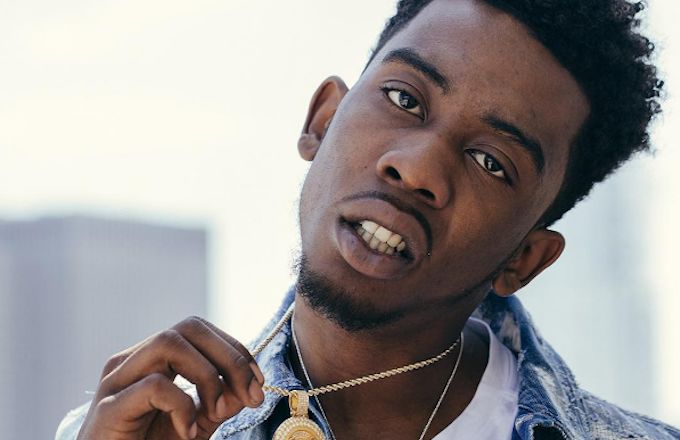 It's been two months since Brooklyn rapper Desiigner's monster hit song "Panda" topped the Billboard charts, making him the first New York rapper to do so since Jay-Z did it back in 2009 with "New York State of Mind," and fans are eager to see what he's going to do next. Taking to Instagram yesterday, the most recent signee to Kanye West's G.O.O.D. Music label might have given us all a tiny preview.
In a 12-second clip, Desiigner filmed himself in what looks like a hotel room and getting moderately (in Desiigner terms) turned up to a previously unheard track. Though he himself stays silent, you can clearly hear his voice on the track, and that instantly identifiable tongue roll affectation that is present throughout "Panda." It's very possible that this could be just the first part of Desiigner's next single.
There's a second option as well, however. As many know, Kanye West is in the midst of reviving the idea of a G.O.O.D. Music compilation album, titled Cruel Winter, to follow-up the break-out hit Cruel Summer that debuted in 2012. Desiigner was already featured on the comp's first single "Champions" alongside West, Gucci Mane, Big Sean, Quavo, 2 Chainz, Travis $cott, and Yo Gotti. It's not entirely outside the realm of possibility that this new snippet could be pegged for Cruel Winter.
Of course this is all just really speculation for now. All that can be said for certain is that Desiigner seems set up to avoiding becoming a one-hit wonder.