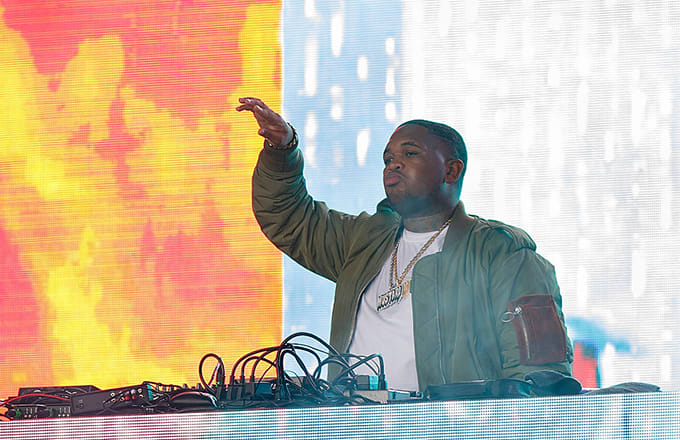 DJ Mustard announced at the top of September that he was releasing a new project called Cold Summer later this month. On Friday, the producer shared the official tracklist.
At 14 tracks, Mustard has a wide range of guests, including Ty Dolla $ign, Nipsey Hu$$le, Quavo, OT Genasis, Jeezy, Rich the Kid, RJ, TeeCee, K Camp, Nicki Minaj, Jeremih, Young Thug, RJ, Meek Mill, Ella Mai, Rick Ross, John Legend, and James Fauntleroy. Cold Summer will also mark the reunion of Mustard and YG, who have had their differences that date back to December 2014. The pair appear on "Want Her," and "Party," and they join with business partner Ty Dolla $ign on "Been a Long Time."
Mustard told Complex in April that his album was 75-80 percent complete. His original plan, he said, was to avoid dropping an album in 2016. Despite that, he laid the groundwork for this project in a big way, dropping huge singles such as "Whole Lotta Lovin'," "Don't Hurt Me," and "Wavy," and performing an EDM/hip-hop set at festivals.
Mustard is also busy building up his 10 Summers label. Ella Mai, who he introduced as a signee to the label back in January, will appear on "10,000 Hours." If you need a refresher, listen to her songs "She Don't" and "No Rush" here.
Besides this project, Mustard and YG promise another mixtape, 400 Summers, set to come out later this year.