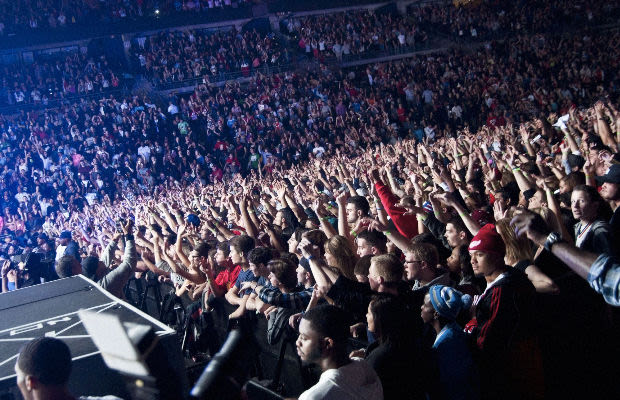 At least 23 festivalgoers have been transported to OhioHealth after overdosing on potent THC-laced candy at EST Fest in Butler, OH, according to NBC's Columbus affiliate.
While initial reports confirm at least 23 patients have overdosed at the Ohio Dreams park, Richland County Sheriff Steve Sheldon told the Richland Source that "there were approximately 20 to 50 overdoses during the performance from one of the acts."
Per the Source:
According to multiple reports, event goers were given Nerd candy packets that were laced with an opiate. The sheriff's department has reported victims have been treated with naloxone, a drug used to combat overdose incidents. No deaths have been reported.

As of 5:30 p.m., 23 people have been treated at OhioHealth Mansfield, according to spokesperson Nicole Workman. Narcan is being used to treat victims.
The Richland County Sheriff's Department did not immediately return a request for comment.
We will continue to update this post.