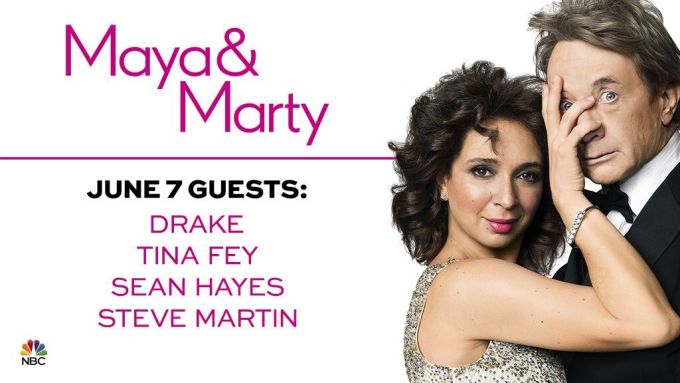 As a man who's been in the acting game since childhood, Drake has developed a natural comedic ability that's been praised by fans and critics alike. On Tuesday night, he demonstrated his skills once again as a guest star on the Maya & Marty variety show.
The series, which debuted May 31 on NBC, is hosted by Saturday Night Live alumni Maya Rudolph and Martin Short, and features cast members Kenan Thompson and Mikey Day. The show's mix of music and sketch comedy seemed to be pretty familiar to Drake, as he's hosted SNL on multiple occasions, most recently on May 14.
Drizzy, who did not perform any songs, was interviewed by comic titan Martin Short. Short was in the guise of his obnoxious Jiminy Glick character. You can view a short excerpt, below.
Tuesday's episode also featured guest appearances by Tina Fey, Sean Hayes, and Steve Martin.