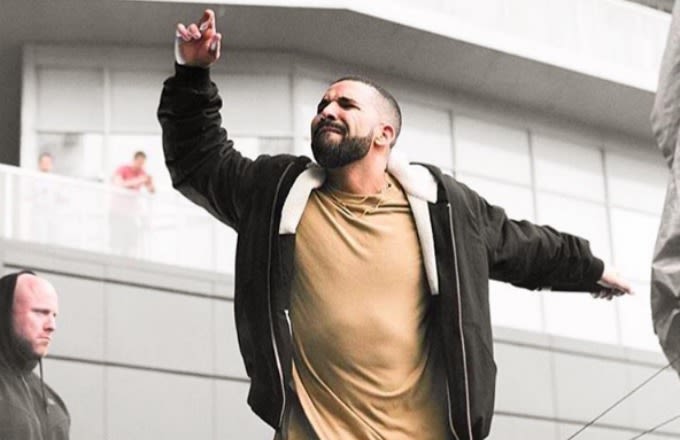 Drake finally has the No. 1 song in the country with "One Dance." The Toronto rapper's track featuring Wizkid and Kyla tops this week's Billboard Hot 100 marking his first time that he has ever topped the chart as the lead on a track.
Drake's new album VIEWS is also having an exceptionally good week and is the No. 1 album in the country. VIEWS debuted at the top spot with 1.04 million equivalent album units sold and earning a record 245.1 million streams in the U.S. during the tracking week. For comparison, that's two-and-a-half times more than previous record holder, Justin Bieber, who earned just over 100 million plays for Purpose during its debut week last year. VIEWS is already the biggest single-week selling album of 2016 thus far.
This is no small feat for Drake who declared his desire for the top spot to the public back in 2015. " If I get my first number one during the month of October it will be the biggest moment of my career to date (in my mind)," he wrote at the time regarding "Hotline Bling." Unfortunately, "Hotline Bling" was never able to secure that top spot and peaked at No. 2.
What a time to be Drake.