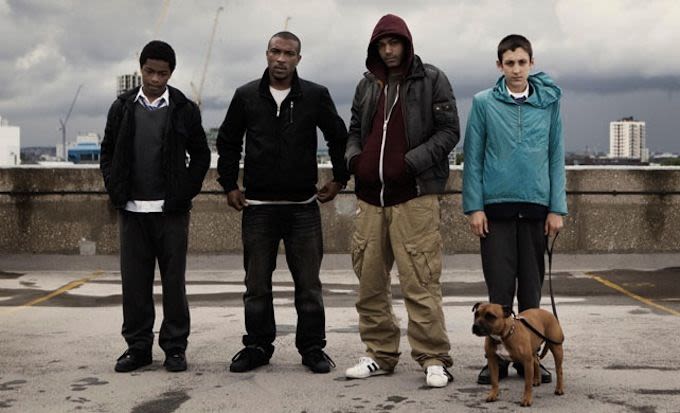 So here's the story so far on the third series of god-level UK TV show Top Boy. Despite being loved by both critics and audiences, and ending on a cliff-hanger, it looked the second series, broadcast in 2013, would be the end of its run. But show's fandom continued to grow internationally, especially when it ended up on Netflix, and then one day one Aubrey Graham, aka Drake, aka the biggest rapper on the planet, started posting on his Insta about how much he loved it. Rumours started bubbling about it coming back in some form, and star Ashley Walters said that Drake had been trying to help make series three happen. And then in his interview with Zane Lowe this month, Skepta also said he was involved. But we don't have an official announcement of how the show will be coming back, or if it is even happening.
Now Drake has dropped an even bigger hint that he might actually be appearing in the show in some form. It was his turn to be interviewed by Zane Lowe on Beats 1 this week, ahead of the release of VIEWS and he had this to say about Top Boy, and his acting career:
It's kind of out there that I'm working on Top Boy. I got something nice coming up in May. I'd love to go back to acting. It's all about the right decisions.
Is he just working on Top Boy as a producer, or something more? And what's happening in May? It's weird that he'd point out a month if he didn't have anything planned. Is he coming over to film then? Or are we reading too much into it? And would having Drizzy pop up on-screen ruin the brilliant authenticity of Top Boy?
We'll update you when we know more.