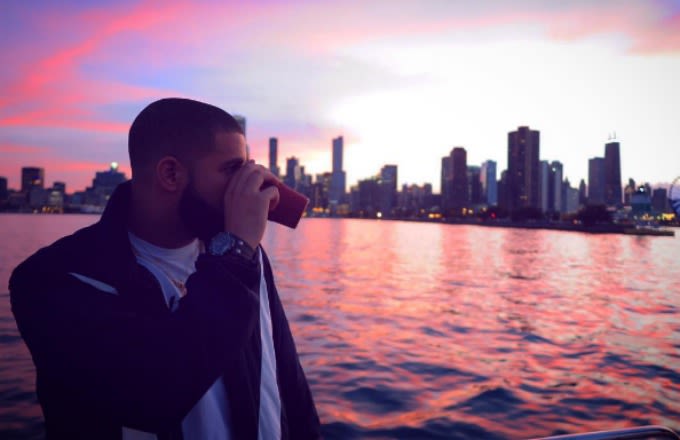 It looks like Drake was one of the many people who saw the video of Joe Budden chasing those dudes down the street because the 6 God has gone and followed them on Instagram. This is either petty AF or a hysterical move by Drake who wants to thank the guys for making the internet a brighter place with a social media cosign.

We can definitely picture Drake on the floor tweeting his OVO crew a stream of LOLs as he reveled in the internet's magical memes that placed Budden in the heart of Bad Boys III or making a break for it in Temple Run. As we all know, Drake is no stranger to memes and he could be hoping to recruit Reda, a self-proclaimed "OVO goon ⁶⁶⁶" for something he is cooking up as he prepares his Budden rebuttal.
If you've been somehow been missing it, there is definitely no love lost between Drake and Budden who have been at each other for weeks now. Budden delivered blows with several diss tracks and podcasts while Drake shot back on French Montana's "No Shopping."
Then, Drake reminded us he is always his pettiest on the road, calling Budden out during the Dallas show stop of The Summer Sixteen Tour. "I should've brought Joe Budden up here and let him do 'Pump It Up' one time tonight."
History tells us Drake must be cooking up another response because he is not one to let beef go unanswered. By following the dude's Instagram, Drake is definitely sending followers his way. Stay tuned for what's next and catch up on the pair's beef here.