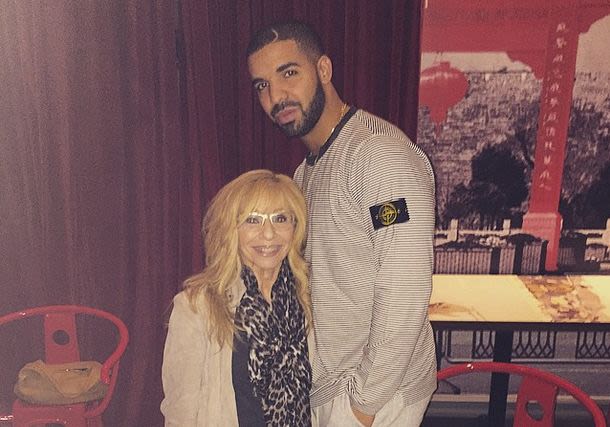 Drake seems to be in the throwback spirit today. The rapper shared a pic on Instagram of a letter that he wrote to his mom back in 2006, in which he apologizes for his apparently out-of-control eBay spending. "I have canceled my Wireimage subscription due to my eBay charges," he wrote. "Please note that you will be reimbursed fully through several methods and or means of payment." It's hard to imagine Drake being a big eBay shopper today, but clearly he was all about it back in '06.
In a hilarious sign of how much things have changed for him, he also thanked her for "temporarily funding my music and wardrobe." In 2006, he was just finishing up his stint on the Canadian teen soap opera Degrassi and was trying to break into the music industry with some of his early mixtapes. Nowadays, as one of hip-hop's highest paid artists, Drake is probably funding his mom's wardrobe, but it's funny to see where he was in his career a decade ago.
It's interesting to see Drake so lighthearted today, after he dropped a response track to Joe Budden just last night. Budden released a series of disses aimed at Drake and has addressed the issue extensively on Twitter, but Saturday was the first time that Drake also jumped into the fray.
Read Drake's whole letter above.