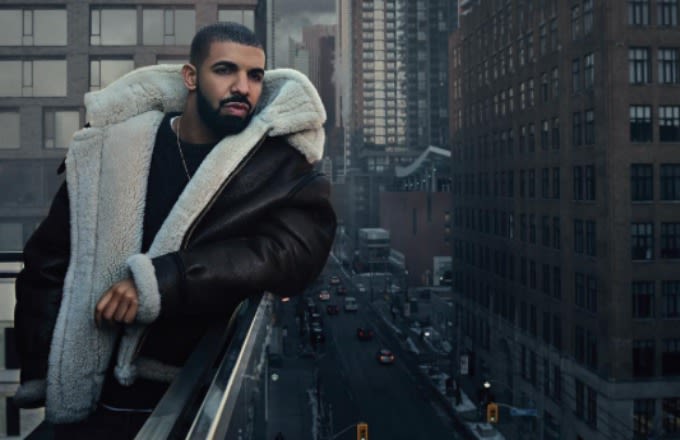 Jurrasic Park—also known as Toronto's Maple Leaf Square—is ground zero for Toronto Raptors fans during basketball season, and tonight, one of the city's most famous residents decided to treat everyone gathered there to a surprise performance. That's right, fresh off the release of his new album VIEWS, Drake showed up to entertain the crowd with a free halftime concert.
Although his whole set wasn't captured, one person did get a video of him performing his If You're Reading This, It's Too Late cut "Energy," with enthusiastic participation from the crowd.
Earlier this evening, Drake posted a bird's eye view of the crowd, presumably from the Air Canada Centre—where the Raptors are currently squaring off against the Indiana Pacers. He even managed to capture it all through the VIEWS Snapchat filter, which is very fitting.
It's great to see the city come together behind their favorite basketball team and their favorite rapper. You can say what you want about Drake, but he always puts on for his city.