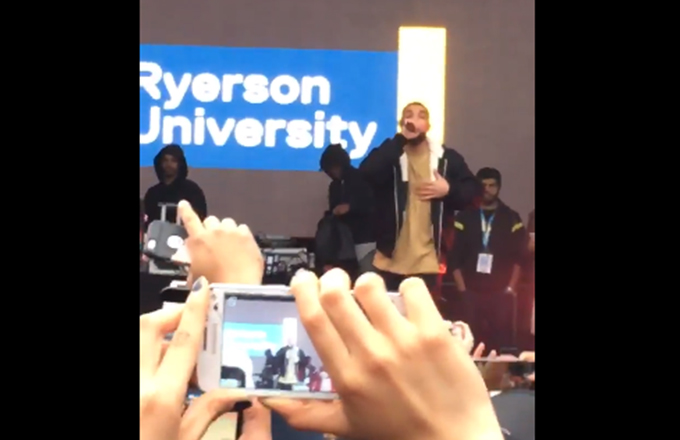 Drake announced new music on the way despite Views just releasing. 6 God flooding the streets. pic.twitter.com/J0Nze6Gdc0

— Stephen Dacres (@SRDtv) May 1, 2016
Drake is barely coming off the release of VIEWS, but that hasn't stopped him from doing shows.
Drizzy made his second surprise appearance at Ryerson University for the 6 Cent concert organized by the Ryerson Students' Union. DJ Esco was the concert's opener before the 6 God came out to perform songs from VIEWS and more.
Here's some clips of Drake performing "Summer Sixteen," "Pop Style" and "One Dance."
In between songs, Drake spoke with the crowd. He confirms once again in the video above that more music will be released later this year. He'll be hitting the Summer Sixteen tour with Future starting July 20. So fans can plan on hearing some new tunes by him then. Check out more tweets from the show, below.