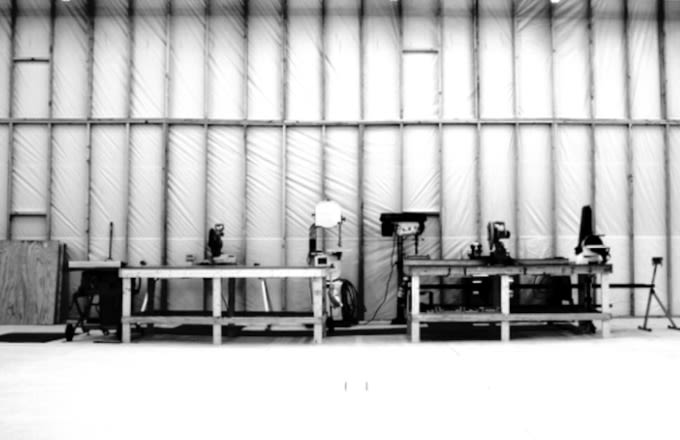 Just after the clock struck midnight on August 1 and fans of Frank Ocean had officially given up hope that his new album Boys Don't Cry would finally surface, something exciting seemed to happen. In the early hours of Monday morning, Frank added an Apple Music video livestream to his website, getting a ton of people excited that, after all this, the album was finally happening. They waited, and waited, and waited.
As it turns out, the "livestream" may not be a livestream at all; it looks to be a looped video of an empty room. Frank Ocean fan account FrankOceanDaily points out an Instagram post from director Francisco Soriano. "Video art project I directed is up and running," he wrote, adding "boysdontcry.co #endless."
Naturally, this came as quite a shock and frustration to many fans who had been watching said loop for quite some time.
Frank Ocean tomorrow as he sees millions still on his livestream. pic.twitter.com/0ckG2oKjkg

— JUAN (@JUANACOSTA__) August 1, 2016
When you've been looking at frank ocean livestream for the longest and nothing has happened pic.twitter.com/IPffv3Swri

— ️++® (@suslowkey) August 1, 2016
when you hear a shuffle on frank ocean's livestream pic.twitter.com/avqvEy6T9F

— marya (@marya_yochum) August 1, 2016
me watching this livestream of a motionless room knowing nothing is gonna happen cause frank ocean is a liar https://t.co/AG2FSqDPlT

— fat jesus (@colby_75) August 1, 2016
Frank Ocean got ppl losing sleep and watching a live stream of an empty room, the desperation is really real. pic.twitter.com/E5iYLJnkE5

— Ahmed/DaveEastGodMC (@big_business_) August 1, 2016
Me: who does Frank Ocean think he is?
Frank Ocean: *blinks*
Me: pic.twitter.com/M8C0unUOqs

— سامر / Samer (@WaladShami) August 1, 2016
Will Frank Ocean's album ever actually come out? As many point out, the last date on the library card image is actually Nov. 13, 2016. It's looking like we might have to wait until then to find out more. Hang in there, Frank fans.