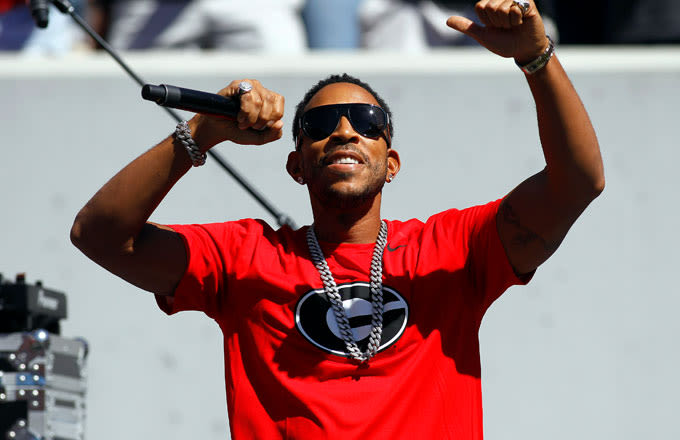 Ludacris performed at the University of Georgia's spring football game in April in an effort to help the team and, more importantly, pump fans up for their upcoming season. But unfortunately, it didn't all go according to plan. Georgia athletic director Greg McGarity pulled the performance together at the last minute to try and attract fans to come out to the game, and while he was successful in doing that—more than 93,000 fans packed Sanford Stadium, a new SEC spring game record—it sounds like McGarity had to make certain compromises to make Luda's appearance happen.
For starters, Georgia had to cough up $65,000 to book Luda for a show. Then, they had to send out a bunch of poor interns (at least, we hope they were interns) to round up a bunch of items Luda asked for on a ridiculously long concert rider that he provided to the school. The rider included a rechargeable toothbrush, T-shirts, almonds, lots of liquor, and a box of condoms. You can see the complete rider here: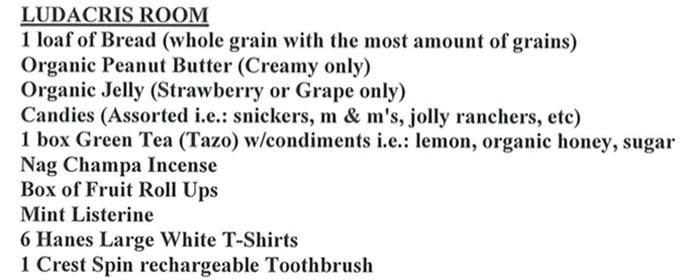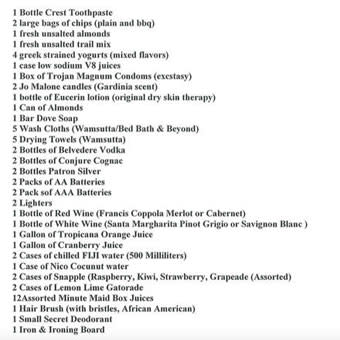 And while all of that might have been okay if Luda had blown the crowd away with an hour-long set, UGA then had to sit back as Luda put on a performance that lasted for…13 minutes. A rechargeable toothbrush, T-shirts, almonds, lots of liquor, and condoms—not to mention $65,000—just don't get you what they used to, do they?
McGarity felt really bad about all of this, so during a meeting with the school's athletic board on Thursday, he issued an apology of sorts. He didn't really get into specifics, but he alluded to the fact that he doesn't feel like UGA got their money's worth when they hired Luda to perform. He also seemed to admit he didn't comb through Luda's rider as carefully as he could or should have. Here was this apology he gave:
"I do want to take this opportunity to apologize to our board for mistakes we made with certain aspects of the details of an entertainment agreement. Few things in my professional life have bothered me more than this situation. There are no reruns in life so we need to turn the page, learn from our mistakes and do everything we can to make sure errors of this nature do not reoccur."
UGA President Jere Morehead added to what McGarity said by talking about the rider. "Obviously in retrospect they should have done a more thorough job of reviewing all of the riders and removing those that were objectionable," he said.
Good idea. Something tells us Luda probably could have survived a 13-minute show without a bar and a box of condoms in his dressing room.