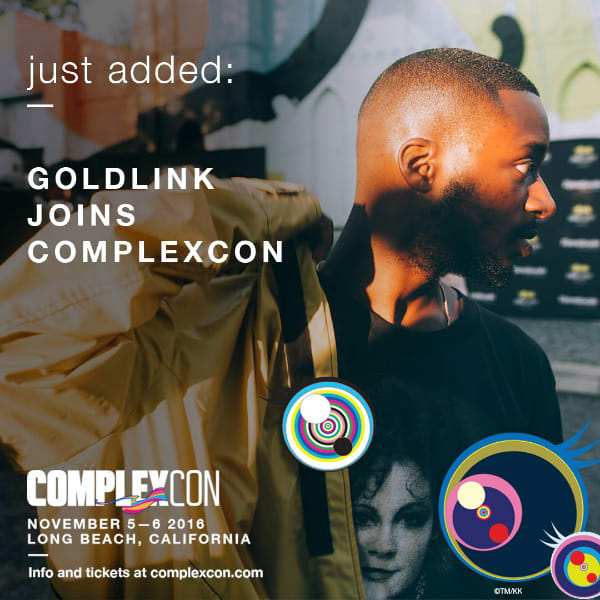 As we inch closer to ComplexCon we've been serving up more reasons to attend, and today's edition is no different as GoldLink has been added to the inaugural lineup. For those out of the loop, ComplexCon will take place Nov. 5-6 in Long Beach, Calif. at the Long Beach Convention Center and serves as a curated event that brings Complex to life.
🔥🚨🔥🚨🔥@GoldLink is coming to #COMPLEXCON.

Tickets on sale 9/12!

🔥🚨🔥🚨🔥https://t.co/vVYnW8M9o9 pic.twitter.com/XIxrUVrmQ3

— Complex Music (@ComplexMusic) September 1, 2016
GoldLink joins a list of acts for ComplexCon that includes names like Skrillex, Kid Cudi, Travi$ Scott, Metro Boomin, Lil Yachty, as well as the recently announced Chief Keef, who will be performing his debut studio album Finally Rich in full.
Tickets for ComplexCon go on sale Sept. 12. For more info, click here, and if you haven't already, check out GoldLink's smooth new single "Fall in Love" featuring Ciscero below.
Want to experience Complex IRL? Check out ComplexCon, a festival and exhibition on Nov. 5-6, 2016 in Long Beach, Calif., featuring performances, panels, and more. For ticket info, click here.