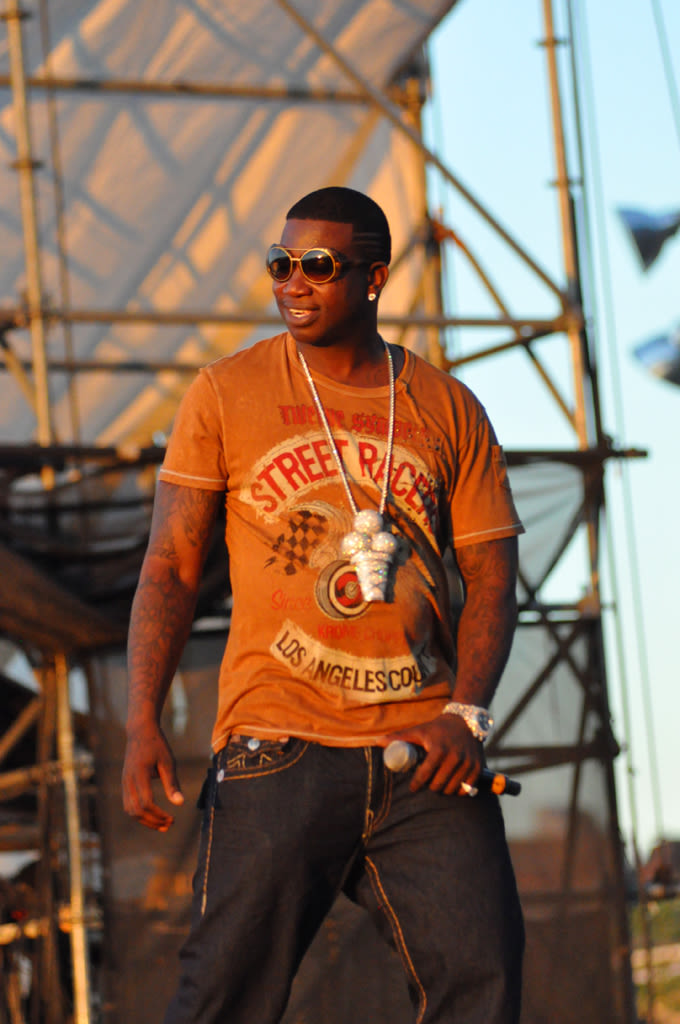 Late Thursday night, Gucci Mane surprised his fans by releasing the intro to his upcoming album Everybody Looking.
The track, called "No Sleep (Intro)," is produced by Zaytoven and Mike WiLL Made It, according to HipHopNMore. The track finds Gucci in a reflective mood, repeatedly referring to himself as a "recovering drug addict."
It seems, however, that self-reflection and being released from prison has not softened Gucci's attitude towards law enforcement, however. The hook of the song repeatedly takes shots at "the Feds," the police, and even the DEA.
Additionally, Gucci makes several startling claims in the song. First, there's a passing reference in the song to a car accident that he claims occurred after he left the nightclub Privé Atlanta. "I got so drunk, I left Privé and I crashed the Bentley," he raps. He also says that his doctor is in jail for "writing bad prescriptions."
The release of "No Sleep (Intro)" was met with excitement from fans looking forward to the release of Gucci's upcoming album.
The rapper made news earlier this week after it was announced he would be headlining an "All Lives Matter/Stop the Violence" concert in Mississippi this fall, a move that was met with disapproval by many fans who objected to the anti-Black Lives Matter connotations that the phrase "All Lives Matter" has taken on.
You can stream "No Sleep (Intro)" over at Apple Music. Everybody Looking is due out on July 22.