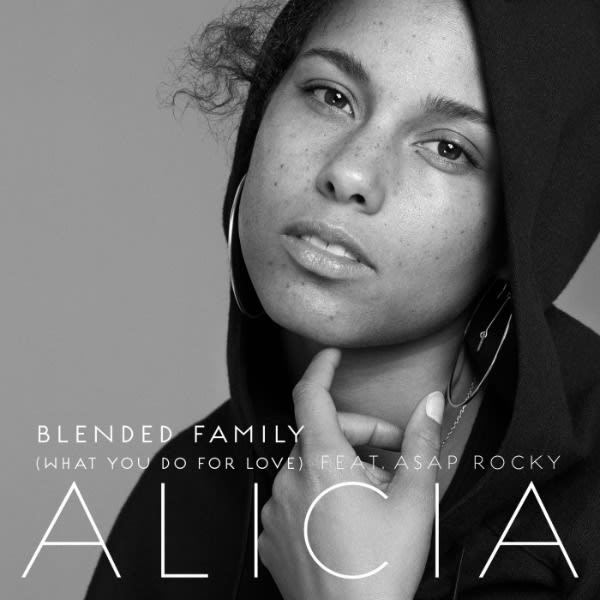 Alicia Keys linked up with ASAP Rocky for her new song "Blended Family (What You Do For Love)," and it's a tearjerker. As the title would suggest, the song is an ode to blended and nontraditional families. "Hey I might not really be your mother/That don't mean that I don't really love ya/And even though I married your father/That's not the only reason I'm here for you," Keys sings on the song's opening verse. "I think you're beautiful/I think you're perfect/I know how hard it gets/But I know it's worth it."
Keys released a statement about the song on her website, noting that she had drawn inspiration from her own family unit. "It means so much to me and our whole family," she wrote. "The understanding, compassion and support we've found is a powerful testament to the healing that comes when we choose love. Especially for the kids…the most important part of our lives."
Keys is married to Swizz Beatz, who had several children before the couple got together. The stars married in 2010, and have since had two children together. Their son Egypt is only 5 years old, but is already following in the footsteps of his producer father. Egypt contributed production to Kendrick Lamar's 2016 project untitled, unmastered.
Alicia Keys and ASAP Rocky's "Blended Family (What You Do For Love)" premiered on a French radio station earlier today. You can listen to the radio rip below, and check back later for the official download links and Spotify stream.