Kanye West stopped by The Ellen Degeneres Show on Thursday morning and no topic was off the table for 'Ye, as he launched into one of his passionate diatribes typically saved for Twitter. Kanye held nothing back when it came to his wife, his life, and his urgent need to make the world a better, more beautiful place. While the entire interview was amazing, we decided to pick out 10 of our favorite quotes from the video to further examine the greatness that is Kanye West.
"We're in a renaissance period, we're in a place where multi-disciplined artists, Steve McQueen that directed 12 Years a Slave, he was just considered to be a photographer, but then he won an Oscar, but that's in a place where people could only have one career and one profession throughout their entire life so the exact amount of emotion, color palette, sonics, everything that I put into my music, I put them into the shoes."
"I'm fine to just practice."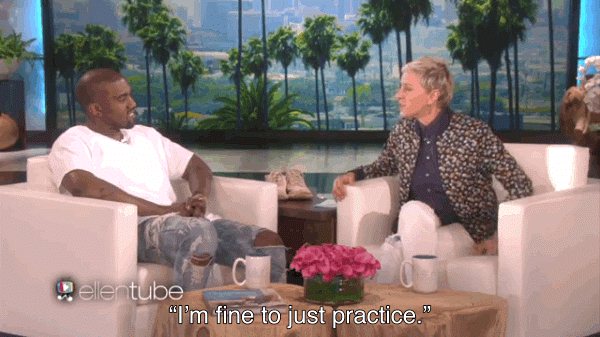 "Yes, I should've put it on Facebook. Now, I understand why he didn't hit me back. I understand that Zuckerberg doesn't use Twitter."
"Nope. What's the point of thinking?"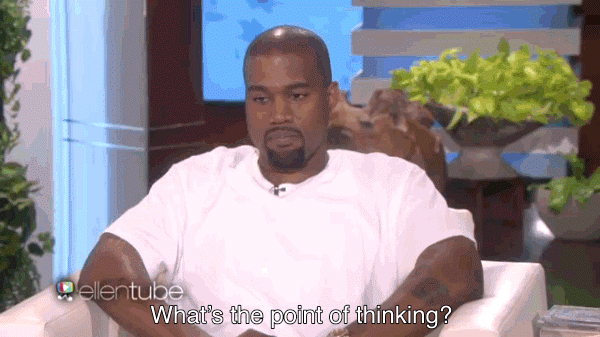 "I feel that if I had more resources, I could help more people. I have ideas that can make the human race's existence within our hundred years better."
"It was like the moment, you know, all black actors can talk about the glass ceiling we've dealt with out in this town. You get this night, go ahead. Chris Rock is going to do it, bam. Talk about how many times you've been blocked from being able to excel. It ain't no joke."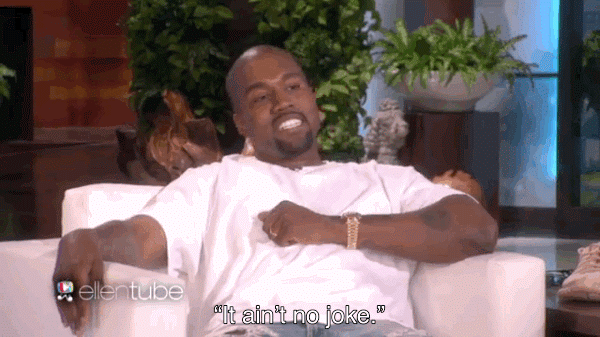 "Picasso is dead. Steve Jobs is dead. [Walt] Disney is dead. Name someone living that you can name in the same breath as them. We're one race, the human race, we're a blip in the existence of the universe and we're constantly trying to pull each other down. It's like I'm shaking talking about it. I feel I can make a difference while I'm here. I feel I can make a difference through my skill set."
"Starting with the truth. Starting with what everyone's thinking. Start there. Put some dope shit with it."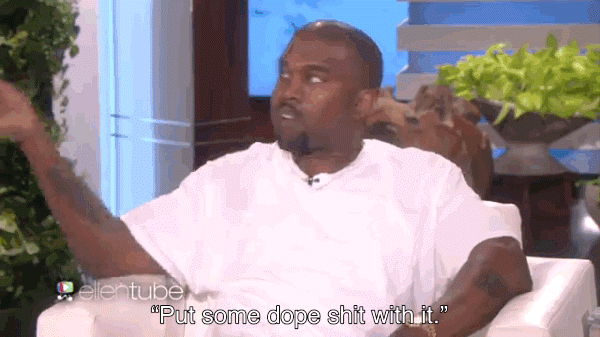 "It's funny because I was sitting there with [President Barack] Obama and Leo's [DiCaprio] is talking about the environment and I'm talking about clothes. And everyone looks at me like that's not an important issue or something."
"I'm sorry daytime television," he said. "I'm sorry for the realness."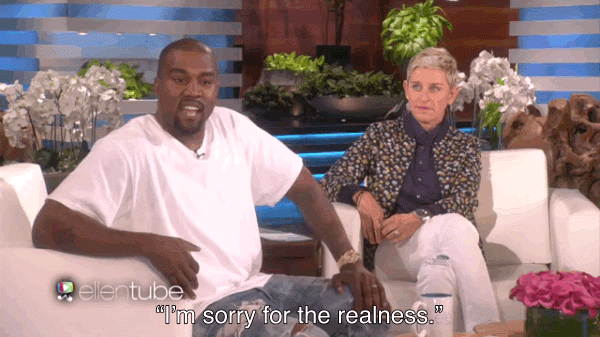 Watch Kanye's full interview with Ellen here.