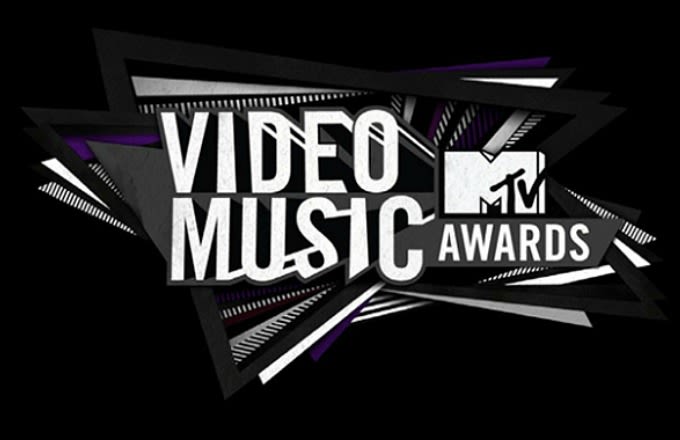 The 2016 MTV VMA nominations are officially here, and (to nobody's surprise) Beyoncé and Adele are leading the pack. Bey earned a career-best 11 nominations following the release of her game-changing visual album LEMONADE, while Adele picked up eight, mostly for her record-shattering "Hello" video. Other major nominees include Ariana Grande (5), Drake (4), and Rihanna (4). Desiigner also snuck in with his first ever nomination for the "Panda" video.
The Video of the Year category was revealed with a giant mural in NYC's East Village. The ceremony will be held on Sunday, Aug. 28 at 9 p.m. ET at Madison Square Garden. Performances have yet to be announced, but will likely include a hefty list of stars.
You can check out the full list of nominees below, and start voting for your favorite artist on the VMA website. You can also relive all the craziness of last year's ceremony here.
VIDEO OF THE YEAR
Adele – "Hello" Director: Xavier Dolan
Beyoncé – "Formation" Director: Melina Matsoukas
Drake – "Hotline Bling" Director: Director X
Justin Bieber – "Sorry" Director: Parris Goebel
Kanye West – "Famous" Director: Kanye West
BEST FEMALE VIDEO
Adele – "Hello" Director: Xavier Dolan
Beyoncé – "Hold Up" Director: Jonas Åkerlund, Beyoncé Knowles Carter
Sia – "Cheap Thrills" Director: Lior Molcho
Ariana Grande – "Into You" Director: Hannah Lux Davis
Rihanna ft. Drake – "Work" (short version) Director: Director X
BEST MALE VIDEO
Drake – "Hotline Bling" Director: Director X
Bryson Tiller – "Don't" Director: Cris
Calvin Harris ft. Rihanna – "This Is What You Came For" Director: Emil Nava
Kanye West – "Famous" Director: Kanye West
The Weeknd – "Can't Feel My Face" Director: Grant Singer
BEST COLLABORATION
Beyoncé ft. Kendrick Lamar – "Freedom" Director: Beyoncé Knowles Carter, Kahlil Joseph
Fifth Harmony ft. Ty Dolla $ign – "Work From Home" Director: Director X
Ariana Grande ft. Lil Wayne – "Let Me Love You" Director: Grant Singer
Calvin Harris ft. Rihanna – "This Is What You Came For" Director: Emil Nava
Rihanna ft. Drake – "Work" (short version) Director: Director X
BEST HIP HOP VIDEO
Drake – "Hotline Bling" Director: Director X
Desiigner – "Panda" Director: Paul Geusebroek
Bryson Tiller – "Don't" Director: Cris
Chance The Rapper featuring Saba – "Angels" Director: Austin Vesely
2 Chainz – "Watch Out" Director: Motion Family
BEST POP VIDEO
Adele – "Hello" Director: Xavier Dolan
Beyoncé – "Formation" Director: Melina Matsoukas
Justin Bieber – "Sorry" Director: Parris Goebel
Alessia Cara – "Wild Things" Director: Aaron A
Ariana Grande – "Into You" Director: Hannah Lux Davis
BEST ROCK VIDEO
All Time Low – "Missing You" Director: Patrick Tracy
Coldplay – "Adventure Of A Lifetime" Director: Mat Whitecross
Fall Out Boy ft. Demi Lovato – "Irresistible" Director: Wayne Isham
twenty one pilots – "Heathens" Director: Andrew Donoho
Panic! At The Disco – "Victorious" Director: Brandon Dermer
BEST ELECTRONIC VIDEO
Calvin Harris & Disciples – "How Deep Is Your Love" Director: Emil Nava
99 Souls ft. Destiny's Child & Brandy – "The Girl Is Mine" Director: Ludovic Zuili / Simon Bouisson
Mike Posner – "I Took A Pill In Ibiza" Director: Jon Jon Augustavo
Afrojack – "SummerThing!" Director: Sam Sneed
The Chainsmokers ft. Daya – "Don't Let Me Down" Director: Marcus Kuhne
BREAKTHROUGH LONG FORM VIDEO
Florence + The Machine – The Odyssey
Beyoncé – Lemonade
Justin Bieber – PURPOSE: The Movement
Chris Brown – Royalty
Troye Sivan – Blue Neighbourhood Trilogy
BEST NEW ARTIST Presented by Taco Bell®
Bryson Tiller
Desiigner
Zara Larsson
Lukas Graham
DNCE
PROFESSIONAL CATEGORIES Presented by Orbit® Gum
BEST ART DIRECTION
Beyoncé – "Hold Up" Production Designer: Jason Hougaard
Fergie – "M.I.L.F. $" Production Designer: Alexander Delgado
Drake – "Hotline Bling" Production Designer: Jeremy MacFarlane
David Bowie – "Blackstar" Production Designer: Jan Houllevigue
Adele – "Hello" Production Designer: Colombe Raby
BEST CHOREOGRAPHY
Beyoncé – "Formation" Choreographer: Chris Grant, JaQuel Knight, Dana Foglia
Missy Elliott ft. Pharrell – "WTF (Where They From)" Choreographer: Hi-Hat
Beyoncé – "Sorry" Choreographer: Chris Grant, JaQuel Knight, Dana Foglia, Anthony Burrell, Beyoncé Knowles Carter
FKA Twigs – "M3LL155X" Choreographer: FKA Twigs
Florence + The Machine – "Delilah" Choreographer: Holly Blakey
BEST DIRECTION
Beyoncé – "Formation" Director: Melina Matsoukas
Coldplay – "Up&Up" Director: Vania Heymann, Gal Muggia
Adele – "Hello" Director: Xavier Dolan
David Bowie – "Lazarus" Director: Johan Renck
Tame Impala – "The Less I Know The Better" Director: Canada
BEST CINEMATOGRAPHY
Beyoncé – "Formation" Cinematographer: Malik Sayeed
Adele – "Hello" Cinematographer: André Turpin
David Bowie – "Lazarus" Cinematographer: Crille Forsberg
Alesso – "I Wanna Know" Cinematographer: Corey Jennings
Ariana Grande – "Into You" Cinematographer: Paul Laufer
BEST EDITING
Beyoncé – "Formation" Editor: Jeff Selis
Adele – "Hello" Editor: Xavier Dolan
Fergie – "M.I.L.F. $" Editor: Vinnie Hobbs
David Bowie – "Lazarus" Editor: Johan Söderberg
Ariana Grande – "Into You" Editor: Hannah Lux Davis
BEST VISUAL EFFECTS
Coldplay – "Up&Up" VFX Editor: Vania Heymann
FKA Twigs – "M3LL155X" VFX Editor: Lewis Saunders, Jihoon Yoo
Adele – "Send My Love (To Your New Lover)" VFX Editor: Sam Sneade
The Weeknd – "Can't Feel My Face" VFX Editor: Bryan Smaller
Zayn – "PILLOWTALK" VFX Editor: David Smith