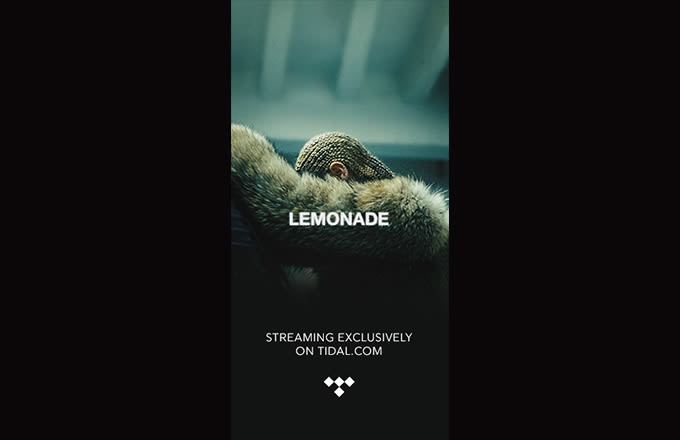 After months of speculation, Beyoncé has shared her sixth studio album LEMONADE exclusively on Tidal.
In February, Beyonce hinted that her next LP was on its way after dropping the video for "Formation." More hints that Queen Bey may be releasing something this year when she performed "Formation" at Super Bowl 50 and announced her "Formation" world tour, but she remained silent up until the debut of her short film LEMONADE on HBO. It features 12 songs with a guest appearance by The Weeknd and more.
According to the press release, LEMONADE is "a conceptual project based on every woman's journey of self-knowledge and healing." Tidal will have the exclusive rights to the visual album's songs and videos offline.
The album will be available at beyonce.tidal.com. You can also check it out below.