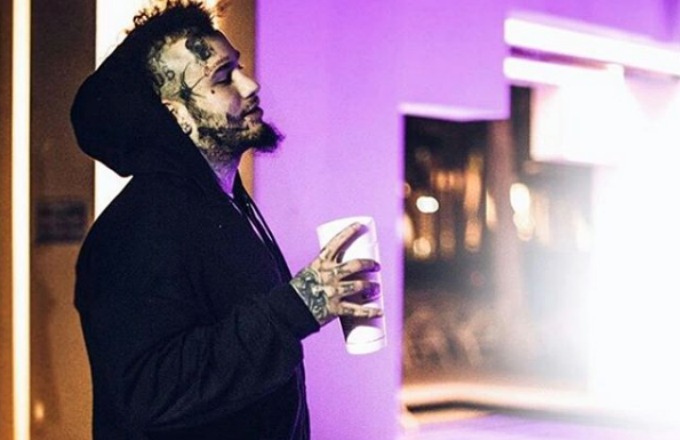 Things got a little too rowdy at a recent Stitches concert after the Florida rapper punched a fan in the face. Video of the incident shows the fan tapping Stitches on the stomach in a pretty non-aggressive—albeit probably annoying—manner. Stitches responds by giving the fan a hard punch to the face. Soon afterwards, a security guard gets involved, but is hilariously shut down after someone pulls the string on his hoodie closed. Eventually the music cuts out, and although we don't get to see the conclusion of the scuffle, it's presumable that the fan ended up getting removed from the show. Still though, it seems like a harsh series of events in response to a light tap on the stomach.
At least Stitches was on the giving end of the punch this time. Back in December, he made headlines after getting his lights knocked out by the Game's manager Wack 100 outside a nightclub in Miami. Stitches definitely took an L in that encounter, but later said the event had been a net positive for his career. He even attempted to challenge the Game to a celebrity boxing match afterwards.
Stitches is best known for his 2014 song "Brick in Yo Face," although he's cultivated a strangely loyal fanbase with his aggressive rap style. He also channeled Adele's "Hello" on his recent song "A Million Dimes."
You can check out video of the incident above courtesy of World Star Hip-Hop.