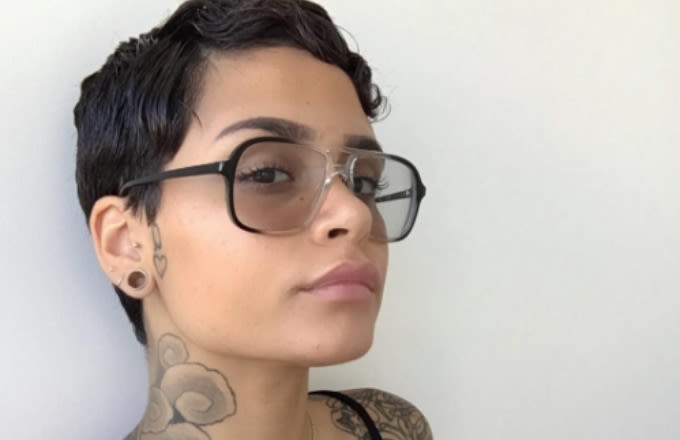 Kehlani took to social media to congratulate Kyrie Irving on his NBA Finals win last night with the Cavaliers against her hometown Warriors. "Tough night for the city, but congratulations the most humble person I've ever met!"she captioned a picture of Irving on Instagram before adding, "@kyrieirving I love u! ❤️🔥❤️."
Kehlani recently dated Irving, gushing at the time over him on social media after the relationship was confirmed on Instagram. "You've shown me so much in so little time.. lost faith in alotta things, but lots have been restored. All smiles witchuuuuuu," she wrote to Irving at the time.
Only a short time later, a photo of Kehlani with her ex, PARTYNEXTDOOR, in bed surfaced online causing a firestorm of heat on all parties involved. Irving broke his silence by noting he was not dating Kehlani at the time of the picture and that she hadn't cheated on him. Still, the fury of the internet raged on and things took a turn for the tragic when Kehlani was hospitalized after a suicide attempt.
Following the Cavalier's win Sunday night, people began flooding Kehlani's social media with mentions of Irving, telling her that she "fucked up" for splitting with Irving, causing her to reportedly delete her Instagram for a quick minute.
It's difficult to know the current status of Kehlani and Irving's relationship, but it would seem things are all good between the two. You can check out her full post below.