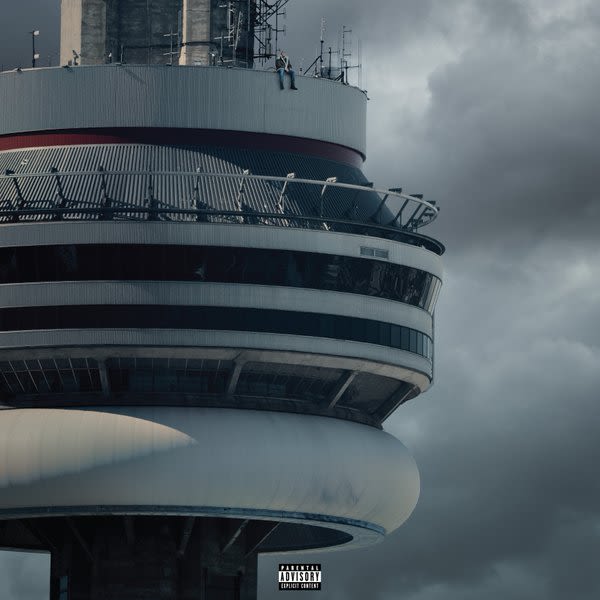 Drake is hosting a final pop-up shop with Beats By Dre in Toronto today to promote Views From the 6. While in his hometown, Drizzy stopped by the Queen Street West location to thank fans for waiting in line to receive a free Views tee. He also made a blockbuster announcement that he'll be unveiling the official album artwork later this evening.
Fans have only been getting an idea of Drake's art direction through his ads on large billboards and in an local airport around Toronto. He's also expanded overseas with a teaser projected on a wall in London.
His single artwork for "Summer Sixteen" is done by Filip Pagowski, who is famous for the COMME des GARÇONS Play logo. Conversely, his album cover finds him at the highest point of Toronto looking out.
Drake's Views From the 6 is due out April 29. You can watch the trailer for the album here.