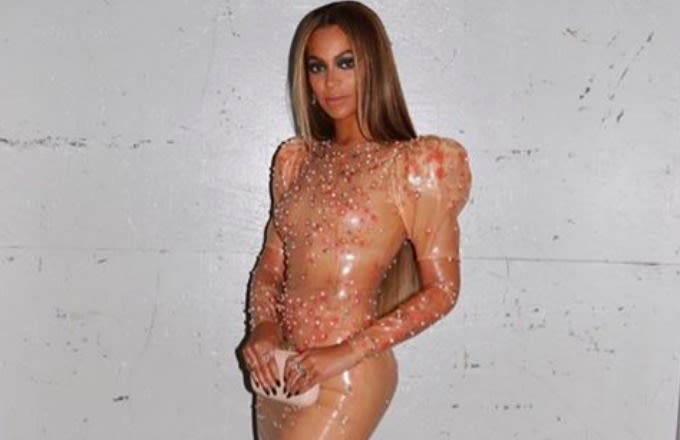 Beyoncé is currently taking over the world one city at a time for her Formation World Tour, but it appears not everyone is under her LEMONADE spell. Queen Bey performed in Raleigh, North Carolina Tuesday night and ripped through a set that included a number of her biggest hits and cuts from the new album. That is when Twitter user Michelle Gardner walked back to her seat and noticed that there was a man happily reading his novel in the back row. She immediately posted a video with the caption, "When your wife makes you go to a @Beyonce concert with her."
The man in question turned out to be George Papageorgiou, who was working concessions at the venue for his church. Once they were done working the show, both he and his wife pulled up chairs to check out the concert. "After a while, we watch the show. It was OK, and then we just sat down. I pulled up my book and start reading," Papageorgiou later told his local news channel, ABC11. "I find Beyonce a great show woman, very attractive. Her music? Eh, fine, but not my style. I listen to '50s, '60s, '70s, and a lot of Greek music."
Papageorgiou was happy to talk about the book that kept him so distracted. The book is a novel titled, Danube Pilot, which was written by Jules Verne in Greek. His parents bought him the book 53 years ago in Cairo when he was just 13 years old. He has since read it several times throughout his life, including his time at a Beyoncé concert.
Unfortunately, Beyoncé's show in Raleigh faced other complications from severe thunderstorms and crazy traffic jams. Many fans were not able to make the event due to the weather conditions.
You can watch the now viral video of Papageorgiou reading his book below.
When your wife makes you go to a @Beyonce concert with her 😂😂😂 @FormationWT #raleigh pic.twitter.com/watALdPu4l

— Michelle Gardner (@hellomichelleg) May 4, 2016