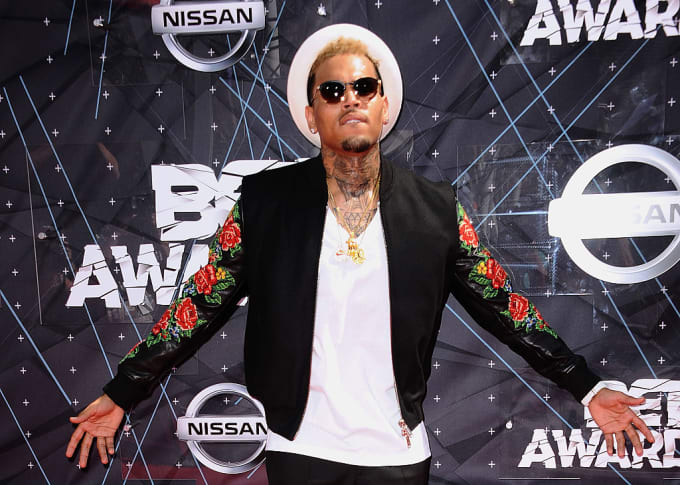 Only a day after Chris Brown was arrested on assault and deadly weapon charges, the singer took to social media to announce his next move. And no, it isn't a plan to lay low; it's a plan to release new music. That's right: after posting $250,000 bail on Wednesday, Brown shared the news in an Instagram video in which he suggests he'll take the high road.
"Yo, you know all this bullshit and everything going on, man, I'm just going to turn the other cheek, drop some music," Brown said in the video.
The 27-year-old artist's legal troubles have been well documented over the years, especially the most recent slew of assault accusations. Not only have they resulted in several lawsuits, they've also had a huge impact on his career. Back in July, Brown's Las Vegas residency was reportedly put on hold after Drai's nightclub expressed concern over recent events involving the singer. Sources also claimed Apple Music pulled the plug on his Redemption documentary after his former manager Mike G accused him of assault. But despite all the controversy and his recent arrest, many people, including celebrities, have come to Brown's defense. 
You can check out the video below.