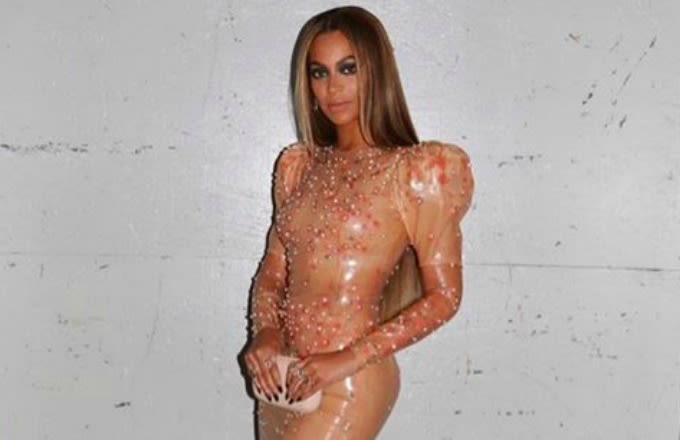 Members of the Coalition of Police and Sheriffs (COPS) protested Beyoncé's hometown Houston concert Saturday, according to local news station KHOU11. They stood a mile away from the NRG Stadium, where Beyoncé was performing, and shone a blue light towards the venue in silent protest against the singer's "Formation" music video during the duration of the concert.
Meanwhile, Beyoncé's fans in attendance stood by their Queen Bey. "She can say whatever she wants, she's Beyoncé," said concertgoer, Andrea James, who drove from Memphis to Houston to see the show. Many other attendees echoed these sentiments when questioned. Another fan tweeted her disapproval for the planned protest and called on her fellow Beyhivers to take action. "Houston police plan on protesting Beyonce's concert tomorrow. meet us there to counter-protest."
Houston police plan on protesting Beyonce's concert tomorrow. meet us there to counter-protest. #beyhive pic.twitter.com/7hw4RYSnQq

— emma (@dammit_emma) May 6, 2016
"Some of her performances we believe to be anti-police," COPS member, Tony Ragsdale, told KHOU11.
This is not the first time Beyoncé has faced controversy. Earlier this year, Beyoncé was on the receiving end of relentless backlash for her "Formation" video and Super Bowl halftime performance. Former New York City mayor Rudy Giuliani saidd that he felt she "used it as a platform to attack police officers." The Miami Police Union voted to boycott Beyoncé's show at Marlins Park. Some organized a protest against Beyoncé and her Super Bowl performance at the NFL headquarters in New York City. Only three protestors showed up. Meanwhile, dozens of Beyoncé fans turned up for the demonstration to voice their support for the singer.
Last month, Beyoncé addressed the controversy head on in her interview with Elle. "Anyone who perceives my message as anti-police is completely mistaken," she explained. "I have so much admiration and respect for officers and the families of the officers who sacrifice themselves to keeps us safe. But let's be clear, I am against police brutality and injustice. Those are two separate things."
Beyoncé is currently on her Formation World Tour in support of her new album, LEMONADE. In her usual style, Queen Bey turned many of her haters' sentiments from lemons into lemonade by selling "Boycott Beyoncé" merch at her shows. Once again, Bey is the clear winner here. You can watch footage of the protest below and check out everything that is gong down on her epic new tour here.
#LawEnforcement Orgs Protest 'Anti-Police' Beyoncé at Houston C… https://t.co/WRIpwchZzf #Republican #Conservative pic.twitter.com/SvLvsVSyaA

— Zesty Right Wing (@zesty_rightwing) May 8, 2016