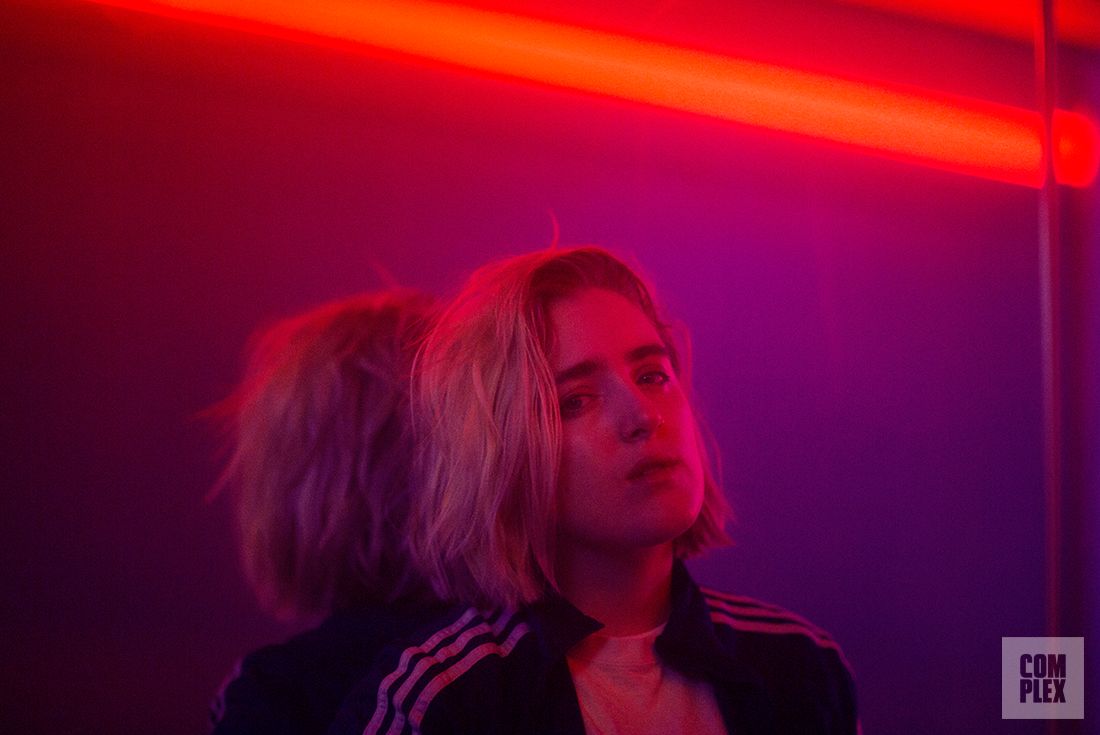 Starting at thousands of feet above sea level before descending into the Bolivian rainforests, North Yungas is often referred to as the world's most dangerous road. Commonly known as the Road of Fate, or—more ominously (and accurately)—the Road of Death, it's 43 miles of hairpin turns only a few meters wide. There are no guard rails, and the threat of landslides, flash floods, and blinding fog is ever-present. In 2006, the BBC reported that North Yungas claims somewhere between 200 and 300 lives every year. One such life, taken while attempting to mountain bike down the camino, belonged to a friend of Aleksandra Lilah Denton—better known as the English pop singer/songwriter/producer Shura. Nonetheless, while Shura was traveling through South America on a post-college journey, she decided to make a try of her own, unshaken by the prospect of meeting the same fate, and undeterred by her family's pleas.
"My parents were like, 'Do not, under any circumstances, cycle on Death Road,'" she recalls. "So of course I cycled it. At one point I fell over, and luckily I skidded into the wall as opposed to off the edge. But then we broke for lunch halfway down and I fainted. It was a post-traumatic realization that I almost died."
Still, as soon as she completed the ride, Shura hopped on the phone to brag about it to her father. "I was like, 'Hey, Dad, guess what I just did and survived?' He was like, 'Fuck you.'"
The story reveals a side of Shura—strong-willed, adventurous—that feels disparate from the lovelorn, lowlight pop music on her recently released debut album, Nothing's Real (Polydor), one of the year's best. From their titles alone, songs like "2Shy," "Indecision," and "Tongue Tied" describe a person handcuffed by their own insecurity. And since blowing up in 2014 on the strength of her glimmering ballad "Touch," Shura has battled through her own doubts; her success is perhaps more surprising to herself than anyone else.
"I'm fumbling around, crossing my fingers, and hoping for the best," she says of her music career. "When something good does happen, I'm like, "Holy shit, that's a complete accident." But maybe it wasn't." Later, she modestly adds, "Things happened, and here I am talking to you."
"I didn't feel the pressure in my mind, but my body was telling me a different story. [You're] feeling like you're dying."
On a recent afternoon in New York, thousands of miles away from the site of her almost-end, Shura is in decidedly less hazardous surroundings: Beverly's—a quiet, trendy bar on Manhattan's Lower East Side. The rolling storefront gate is down, choking out the sunlight and leaving the singer awash in the diffuse pink and blue glow radiating from the bar's neon tubes. It's the kind of place you can see in your mind when you listen to Nothing's Real, a record largely composed of cool, slow-blooming synth music that counts vintage Tina Turner, Madonna, Janet Jackson, and J. Dilla among its influences.
"I think that's the birth of this project: Reconnecting with things I denied myself as a teenager and going back to records I liked growing up," Shura says. "My mom would put on Madonna records, or Tina Turner, which would scare the shit out of me. I'd be like, 'Mom, why is she shouting?' Now, I'm like, 'She's fucking bad-ass."'
Shura was born in London to her father, an English documentary filmmaker, and her mother, a Russian actress who reportedly turned down a role in the classic 1995 film Goldeneye, on the (not inaccurate) grounds that the James Bond franchise is anti-Russian. They divorced when Shura was three, and she moved to Manchester with her father, her fraternal twin brother, Nick, and her older brother, Oli. She grew up playing soccer for Manchester City's women's development squad, and at 13 she started making music. Three years later, she decided to hang up her cleats in favor of her creative passions. ("I made the decision that I could either go outside in the freezing cold in the wind and rain and get muddy, or just stay inside and be a rock star," she told the Independent in 2015.) After studying English Literature at University College London and taking that trip to South America, she worked as an edit assistant in post-production for film and TV, spending her evenings and weekends making songs on the side.
"I never thought I'd do [music] full time, because I just did it anyway." she says. "A lot of people think I popped out of some pink cloud fully formed, ready for action, but I've been putting songs on SoundCloud since I was 16. Five people would listen and like them. I never had any expectations for myself."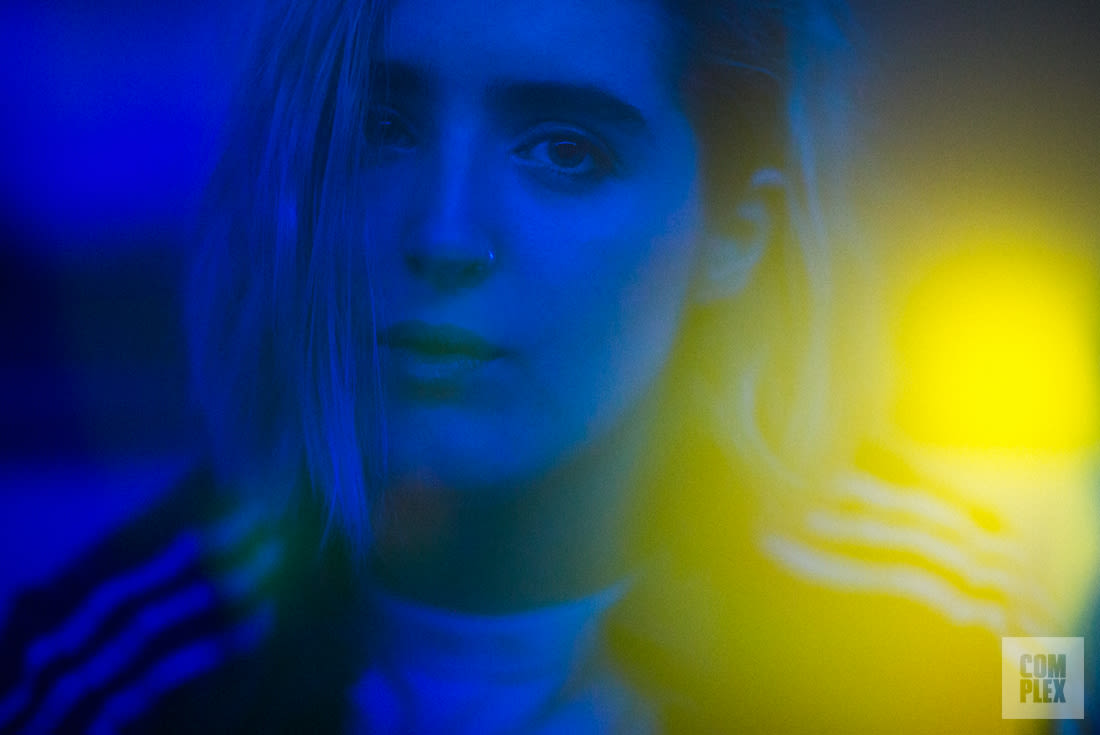 Then, in February 2014, "Touch" made its debut, blowing up on Hype Machine and SoundCloud before receiving a tweet of admiration from actress Chloe Grace-Moretz. By the end of the year, Shura was an artist to watch—and watch and watch and watch. The video for "Touch"—which Shura edited herself—has accumulated 26 million views since March of 2014, captivating viewers with one slow, sensual make-out scene after another. Shortly after the clip came out, Shura signed with Polydor, placing her name on a roster alongside a range of established acts like James Blake and The 1975. Plucked from obscurity and thrown into the industry apparatus, she was facing a steep curve of adjustment only a few months after her break-through.
On the title track for Nothing's Real, Shura sings, "I see my heart beat inside a TV screen." It sounds like a metaphor for our generation's tech addiction, or maybe a literal description of our heart-smart Fitbits or Apple Watches. But for her, it's specifically about the experience of sitting in a hospital bed, hooked up to a heart rate monitor after suffering her first panic attack in the summer of 2014, an incident triggered by the intensity of the sudden spotlight.
"After putting out songs with 26 million views on YouTube, your life changes a little bit," she says. "Suddenly everyone's like, 'Where's the album?' I hadn't written one and I had no idea what it was going to sound like. I didn't feel the pressure in my mind, but my body was telling me a different story. [You're] feeling like you're dying while the doctor's telling you that you're absolutely fine."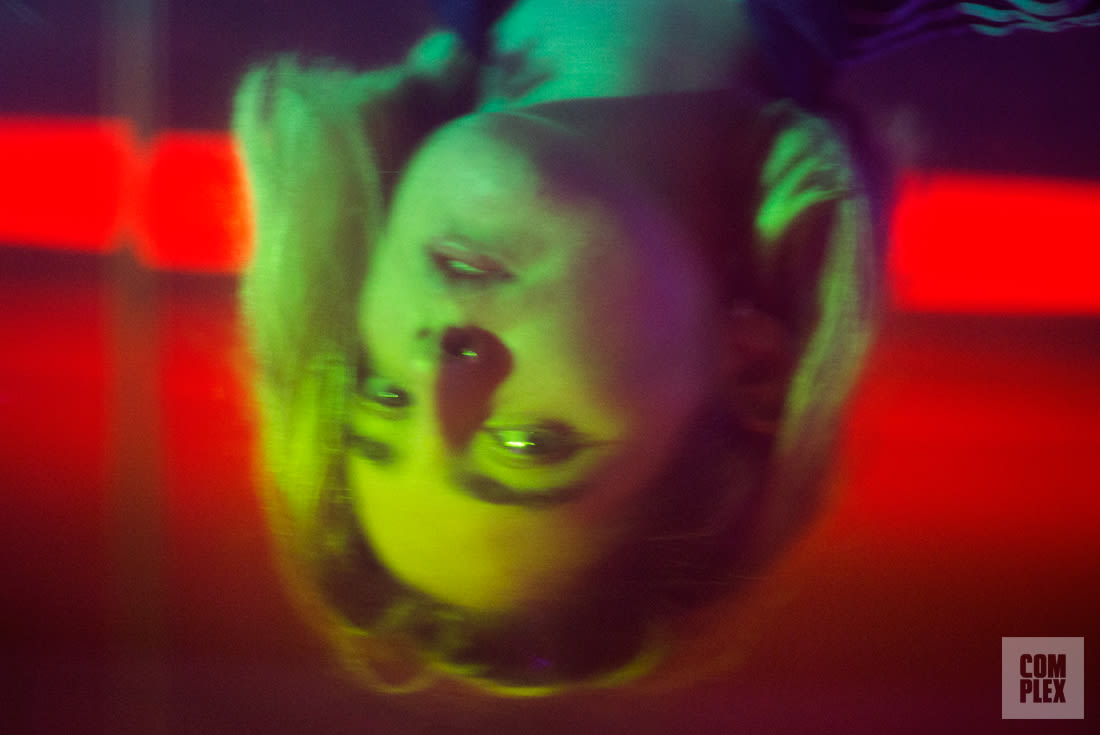 Shura dealt with a few more attacks in the six months that followed, until she learned how to control them—and found inspiration for Nothing's Real along the way. "I got this advice that if you know a panic attack is happening, just sit back and go, 'Okay, this is happening to me, but it'll be over. You'll be fine. You'll live.'" she says. "That was how I felt about a lot of the subject matter on this record. If I fancy someone but can't tell them because I'm shy, I'll think, 'It's fine, you're not going to die. Maybe just tell them, or whatever.'"
So even if Shura has any lingering anxiety or doubt about her newfound attention, about Nothing's Real, about what happens next, she seems much more prepared for whatever twists and turns the next few months may bring. There will be the requisite album promotion: In September she'll go on tour to open for Tegan and Sara, traveling through Canada and the States for 20 shows. After that, she says she'd like to work on her second album, as well as a few other projects—a photobook, perhaps, or whatever idea may seize her interest. She cites P.J. Harvey, Madonna, and even Kanye West as inspirations for the type of career she'd like to have, one defined by creative expression and the freedom to keep her fans guessing from project to project. "Look at someone like Kanye—he is like an eight-year-old kid going, 'I want to do this. Let's fucking do it!'" she says. "Of course, at the beginning of your journey, you can't afford to do all that."
No, her signature shoe won't be dropping tomorrow. But Shura relishes not knowing exactly what's next—which probably explains why she took that almost ill-fated trip to the backwoods of South America in the first place. "Before my trip," she recalls, "my dad asked me, 'Why do you want to go somewhere if you don't know where anything is?' I was like, 'Dad—that's exactly why.'"