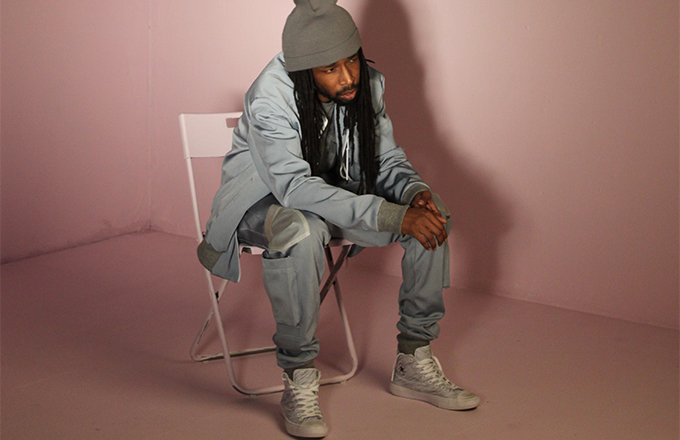 When we think about Jammer, we're so used to seeing him jump on hyped-up, fast tempo tracks. So when we heard his new joint, "Wavy House", we can honestly say we were taken aback by the mellow beat and flow. But this change in pace doesn't mean we're not feeling it—if anything we're enjoying The Murkle Man flipping the script on us. Even better is the visuals for the video, the hued and vibrant lighting matching perfectly with the chilled-out mood of the track.
As for Jammer himself, his style game is on-point. We find the Boy Better Know member rocking a mean pair of Converse Chuck II Knits. An updated version of the classic Chuck Taylor All Stars, the sneaker breathes new life into a timeless classic, definitely fitting the energy and work ethic of one of grime's steadfast veterans.
You can find the Converse Chuck II Knits in select retailers across the UK and the Converse webstore today. Watch the "Wavy House" video above.