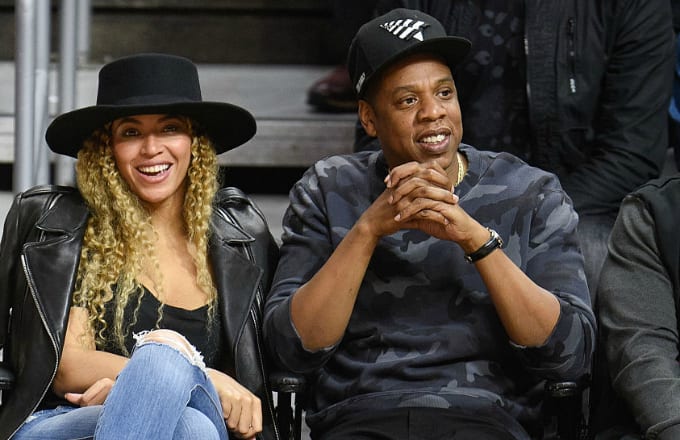 Jay Z and Beyoncé are reportedly throwing a massive Tidal charity concert this fall in collaboration with the Robin Hood Foundation, which fights poverty and funds educational programs in New York's poorest areas.
According to Page Six, Queen Bey and Jay Z will be on hand to perform along with a stacked lineup of their friends including Nicki Minaj, Lauryn Hill, and Lil Wayne, at Brooklyn's Barclays Center. The whole thing will be streamed on Tidal.
The event will raise money for Robin Hood, education for children in Jay's hometown of New York City, and for charities nominated by the artists. Tickets for the charity concert will reportedly start at $50 and will range in price up to $100,000 for some VIP packages.
Jay Z previously threw a similar event under the Tidal banner at the Barclays Center back in October of 2015. Jay Z, Beyoncé, Nicki Minaj, Lil Wayne, Travi$ Scott, Meek Mill, Rick Ross, Usher, and more all hit the stage in a night that was streamed live on the service. Tickets for the show sold out in minutes and all of the proceeds went to various charities via the New World Foundation.
This past week, a news report from The Wall Street Journal found that Tidal is still struggling financially, noting that the streaming service posted a net loss of $28 million in 2015, the same year it was acquired by a group of artists led by Jay Z.
Both Jay Z's team and The Robin Hood Foundation did not immediately respond to Complex's request for comment.