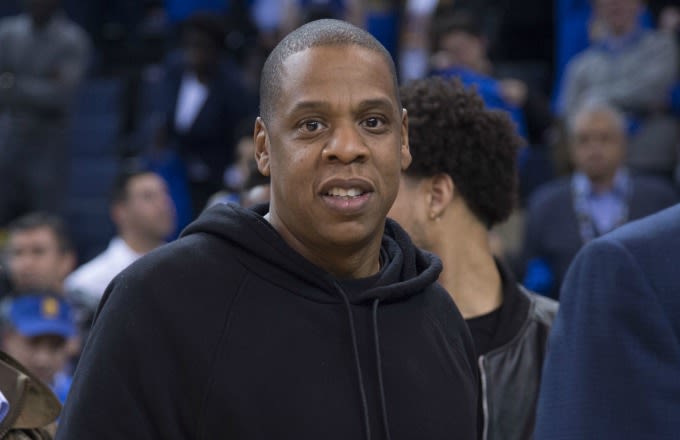 Jay Z doesn't have anything to do with the Nets anymore. After he decided to start Roc Nation Sports and begin representing pro athletes, the NBA told him he needed to sell off his minority stake in the Nets, which severed his ties with the organization. But it seems he still has a soft spot for his hometown team as well as their crosstown rival.
According to Yahoo! Sports reporter Adrian Wojnarowski, Jay Z tried to convince Kevin Durant—who is arguably his biggest Roc Nation Sports client—to take meetings with the Nets and Knicks this weekend. The Nets really don't have much to offer KD since they decided to mortgage the future of the franchise a few years ago through a series of awful trades and the Knicks are, well, the Knicks (just be happy Joakim Noah is reportedly going to sign with your team, Knicks fans!), but that apparently didn't stop Jay Z from at least asking KD if he would be down to talk to the teams. KD reportedly responded by firing him immediately telling him no:
KD won't be meeting with any of the NBA teams in New York City, but he will reportedly be meeting with the Warriors, Spurs, Clippers, Celtics, Heat, and, obviously, the Thunder. To keep yourself updated on where KD and other NBA free agents decide to sign, go here.