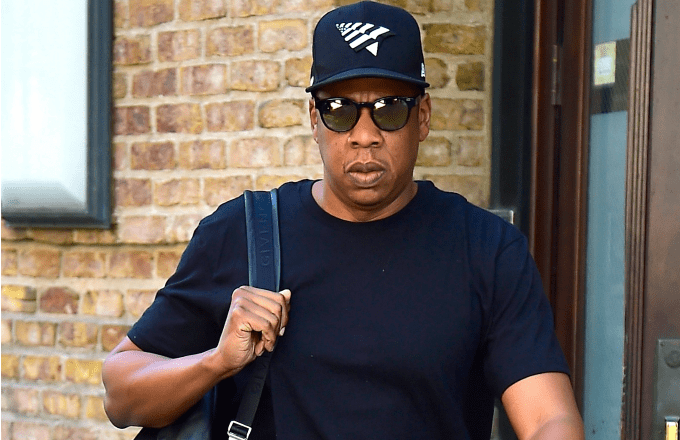 Jay Z's clothing company Rocawear has come under fire after an indie noise band from Arizona called Marshstepper posted a series of Facebook photos claiming the clothing company ripped off their 'Performance of Death' and 'Subliminal Acoustic Manipulation' designs. The Facebook photos show some pretty striking similarities between the Marshstepper merch and the clothes that Rocawear put out, most notably that both designs are centered around a black-and-white, upturned skull.
"Jay-Z's company Rocawear ripping off Marshstepper designs. 'Never settle for something that doesn't seem right to you. Raise hell if you have to, never settle for less,'" band co-founder J.S. Aurelius wrote in a Facebook post.
So far, Rocawear has been silent about the accusations.
Rocawear was founded in 1999 by Jay Z and Dame Dash, and the pair grew the company into a major clothing brand. Sales have declined over the last few years, but parent company Iconix Brand Group continued to report hundreds of millions of dollars in revenue last year. The brand is carried in stores nationwide, from Macy's to the Jay Z-backed Barclay's Center in Brooklyn. 
This isn't the first legal trouble the company has endured. Rocawear faced a major lawsuit back in 2013 after it reportedly failed to pay a $450,000 bill to an NYC-based clothing wholesaler called iSource NYC. In the lawsuit, iSource claimed that Rocawear was "bankrupt," and was thus unable to pay its bills. Despite these claims, the company continues to operate and tapped Justine Skye last year for their new junior women's line.