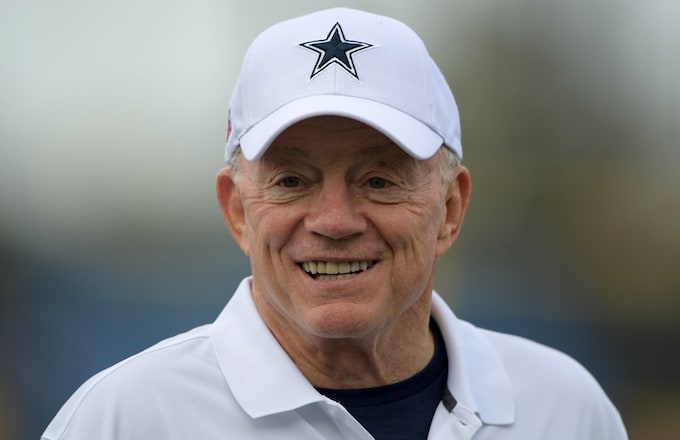 On Sunday night, Jay Z and Beyoncé were seen taking in the Dallas Cowboys' 31-17 victory over the Chicago Bears at AT&T Stadium.
Their presence caused Cowboys owner Jerry Jones to take a trip down memory lane while on 105.3 The Fan's Shan and RJ show earlier today, and remember the first time he met Beyoncé. Back in 2004, Destiny's Child performed at the Thanksgiving halftime show at Texas Stadium, and before they took the stage, Jones bought each of them a coat from Neiman Marcus. 
Per Dallas Morning News:
"As a matter of fact, they were planning to perform and it was so cold you couldn't stand it out there on Thanksgiving Day," Jones recalled on 105.3 The Fan's Shan and RJ show [KRLD-FM]. "And I got them all coats from Neiman Marcus. And to this day, one of the things that we kind of smile about are those jackets that we got them so that they could go out there and do a good job and give us Thanksgiving Day halftime. Boy, I'm telling you, she's phenomenal."
As for her husband Jay Z, Jerry has nothing but kind words to say about him. "He, as an individual, is one of the neatest people that I've met," Jones said. "Make no mistake about it, he's the real deal. He's as easy to be around, talk to, as sharp as anybody I've met. I see what she sees in him."
Send all complaints, compliments, and tips to sportstips@complex.com.