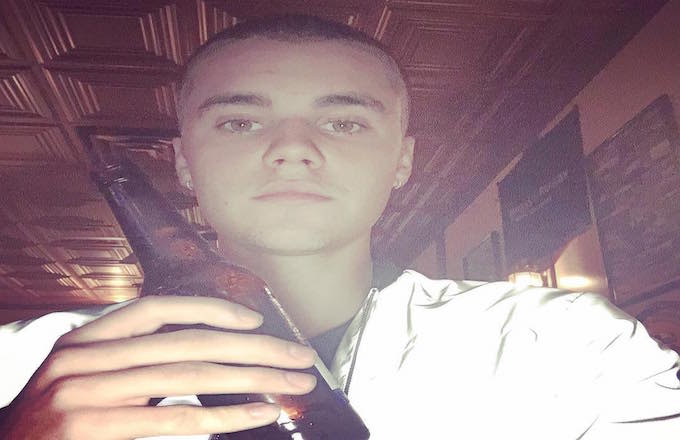 Justin Bieber is no stranger to lawsuits, and now he's facing one to the tune of $100,000. All for a broken cellphone. The incident that provoked the hefty demand stemmed from that infamous night when Post Malone allegedly choked the Canadian singer. Apparently, Bieber was up to much more than putting out cigarettes on his friend's arm.
Robert Earl Morgan claims that Bieber destroyed his cellphone April 9 at Cle nightclub in Houston, according to TMZ. Following his Purpose Tour stop in town, Bieber showed up to party. Morgan alleges Bieber tried to funnel a beer bong, but couldn't hang and ended up spilling beer all over himself.
Morgan had his cellphone out and was recording the incident. Bieber was none too happy about it and allegedly smashed Morgan's phone. Jason Friedman filed the lawsuit on Morgan's behalf.
So why is the cellphone worth $100,000? Morgan claims he lost his SIM card that night, which contained a wealth of important personal content. Everything from pictures of his grandmother's 100th birthday party to more than 5,000 other pictures he took while earning a photography degree were lost as a result. Then there's the issue of lost income. Morgan claims he's missed out on commissions because he has been unable to retrieve some of his contacts' information.
Bieber, meanwhile, still has his cellphone and has been showing off his newly shaved head. That might not be as important as a grandmother's 100th birthday photo, but at least the dreadlocks are gone.
Neither Bieber's camp nor Jason Friedman immediately responded to Complex's request for comment.